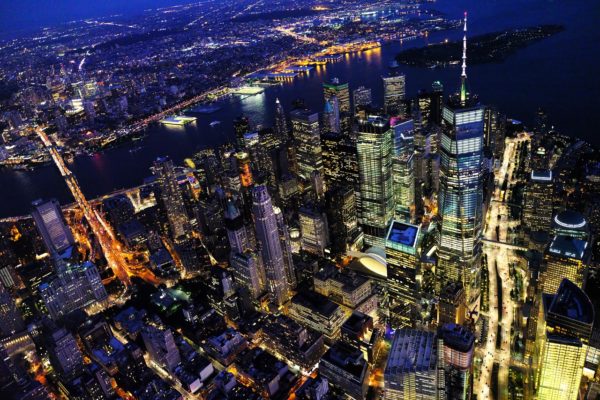 Between 2015 and 2016, New York City had a 27% increase in the number of syphilis cases. Gonorrhea went up by 13% while chlamydia rose by 6%.
2017 was no better. Rates of chlamydia and gonorrhea went up by even bigger margins. Different types of syphilis such as congenital syphilis – a deadly infection that affects infants – also continued a rising trend that is worrying health officials.
This is despite Mayor Bill de Blasio's efforts to increase the city's budget for STD prevention efforts (though not nearly enough to make a huge impact).
The city's health department has also been carrying out campaigns to boost STD testing in NYC.
STD Rates in the United States
New York City is not the only city that is grappling with increased STD rates.
In fact, the entire country has seen STD infections consistently go up in the last five years.
Here is the total number of new chlamydia, gonorrhea and syphilis cases diagnosed each year starting from 2013. Notice the trend.
2013 – 1,752,285
2014 – 1,811,850
2015 – 1,945,746
2016 – 2,094,682
2017 – 2,294,821
These three STDs are the ones causing health officials the biggest headaches. Other STDs like herpes and HIV are actually on the decline.
So what is causing all these new cases of STDs?
The STDs are easy to test for. You can even order a test right from your home instead of going to a clinic or hospital.
They are also easy to treat.
Unlike viral STDs that have no cure, a couple rounds of antibiotics are enough to treat most bacterial STDs though some like gonorrhea are starting to become resistant to common drugs. But they are still treatable.
So what gives?
Experts have a few theories.
People Are Not Getting Tested
Today, it's easy to get an STD test without having to explain your symptoms to anyone. Online and at-home tests provided reliable and confidential STD tests.
If money is an issue, there are clinics that offer free or low-cost STD tests in almost every city from New York to Miami.
But data shows that many people still don't get tested regularly, instead waiting until symptoms show up before they get a test.
The problem with this is that many STDs don't announce themselves for quite a while after they enter the body. So a lot of people keep having sex with other people without realizing they have an STD.
More People Are Having Unprotected Sex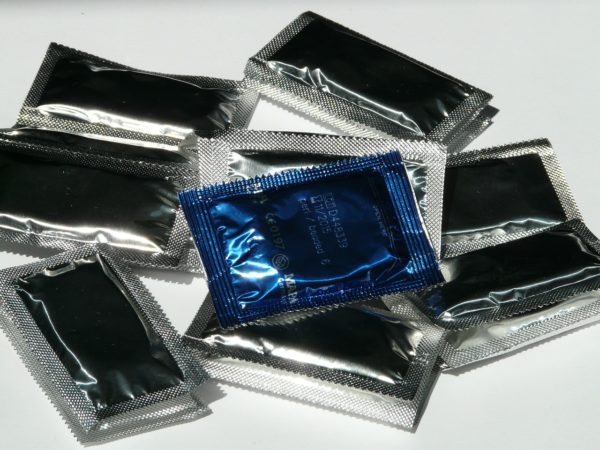 Despite common knowledge that condoms are highly effective at preventing STDs, most people still have unprotected sex.
In a study last year, only 19% of men said they use condoms every time they have sex.
An earlier study found that 14.8% of women aged 15-44 used a condom every time.
Men who have sex with other men, a group with one of the highest STD incidence rates, are also shunning condoms.
It is no wonder that many of the new cases of STDs are occurring in gay and bisexual men.
Why aren't people using condoms?
Experts think that PrEP (HIV prevention medication) and advances in HIV management have made HIV less of a boogeyman.
This has led to an increase in risky sexual behavior.
Simply put, people don't fear HIV as much as they used to because it's easy to prevent. And even if they do get infected, they can still live healthy lives.
Dating Apps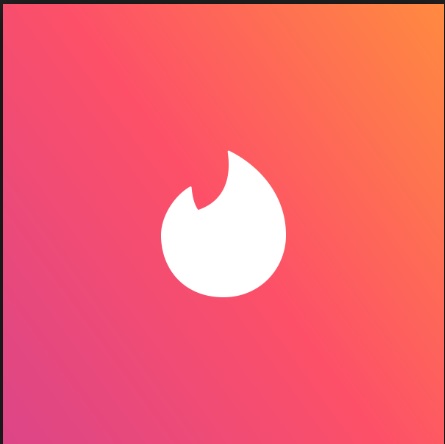 Apps like Grindr, OkCupid and Tinder have made casual sex easily accessible. Experts are afraid that they might be contributing to the skyrocketing cases of new STD infections.
The anonymity of these apps also encourages high-risk sex where people are less likely to take the right precautions to protect themselves.
Less Public Health Funding
Sexual and reproductive funding has been slashed in many states and even nationally.
Lack of affordable insurance and threats to organizations like Planned Parenthood are also making it more difficult for people to access affordable STD screening and treatment.
A few cities are making efforts to increase funding in light of the recent increase in STD cases. But in many places, the increase is not nearly enough to stem the tide.
Chances are that the next CDC report is going to reveal more bad news.
Here's Why STD Rates are Rising in NYC (and Many Other Cities)