Walk-in Lab provides confidential, affordable and convenient STD testing.
If you find doctor-ordered STD tests too expensive or you prefer not to discuss your symptoms with your physician, we recommend Walk-in Lab tests.
Walk-in Lab provides a convenient way to order an STD test without going to your doctor and having them order an STD test for you.
The company partners with LabCorp and Quest Diagnostics to offer tests for the most common sexually transmitted infections.
You can conveniently order a test online and get your results online (in your secure Walk-in Lab account).
Read on our full Walk-in Lab review below.
To compare Walk-in Lab with other popular online testing services, read our roundup of the best anonymous STD tests online. 
What is Walk-in Lab? 

Walk-in Lab is an online health testing service launched in 2009.
The company doesn't actually carry out any tests. Instead, they contract with Quest Diagnostics and LabCorp, two of the biggest laboratory networks in the United States.
Walk-in Lab sells a wide range of medical tests (not just STD tests) online and then directs customers to a nearby lab for sample collection.
How Walk-in Lab Differs from Other Providers?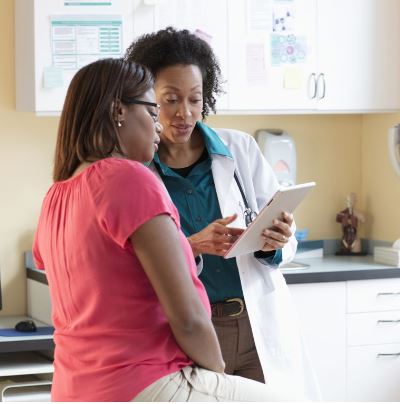 There are two types of online STD testing services: those that send you to a nearby lab and at-home services that send you a sample collection kit.
Most online STD testing services are either one or the other.
Walk-in Lab is both, making it more versatile and convenient than other providers. You can choose to go to a nearby LabCorp or Quest center to give a sample or have a kit sent to your home.
Another thing that sets Walk-in Lab apart is its coverage. Combined, Quest Diagnostics and LabCorp have thousands of locations across the United States.
Even if you are in a remote or rural area, you are likely to find a lab near you within walking distance.
Another thing we love about Walk-in Lab is the ability to share your lab results directly with your physician from your secure account. This is especially useful if you get a positive test result and need to start treatment.
How to Order an STD/STI Test From Walk-in Lab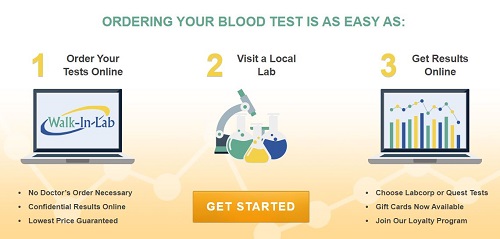 Visit the official website to view the STD tests available and place an order. 
You have two options when ordering an STD test: going to a lab near you or collecting a sample yourself at home.
If you opt for a lab, you can choose tests offered by Quest Diagnostics or LabCorp. The best choice depends on which lab is nearest to your home (use the lab locator), the type of test you want, and your budget. 
Some tests are available only from a specific lab. For tests offered by both LabCorp and Quest Diagnostics, Quest is usually cheaper.
Once you make an order and pay for it, you'll receive a lab order in your account. Print and take it with you when you visit the lab.
If you don't want to or cannot walk or drive to a lab, you can also order a home sample collection kit. You'll receive a kit in your mail, which you'll use to collect a sample. Secure the sample and send it to the lab for testing.
Walk-in Lab does not send home kits for tests that require a blood draw. So some STD tests may not be available for home sample collection.
After your sample reaches the lab, you'll receive results in your online account in 24-48 hours.
Why Walk-in Lab Is One of Our Top Picks

The ability to choose between sample collection at the lab or from the comfort of your home (though this choice is not available for STDs that require a blood sample).

Wide coverage. No matter where you are, there's likely a LabCorp or Quest Diagnostics lab near you. You don't have to drive or walk far to give a sample.

Confidential ordering process and results.

Quick turnaround, usually within 1-2 days.

Wide range of payment options.
Walk-in Lab Review: The Details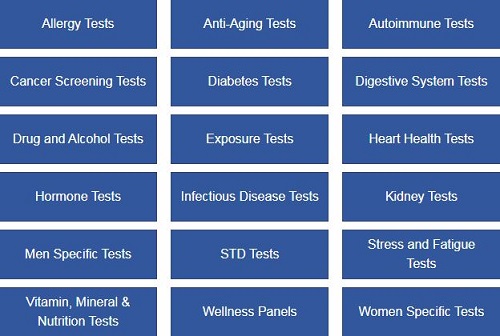 Packages and Pricing 
Walk-in Lab STD test prices are generally higher compared to what other providers like STDCheck and myLAB Box charge.
This could be because most of the STD tests Walk-in Lab sells are blood tests, which tend to be more expensive than urine and swab tests.
Here is a price list of their most popular STD tests, including bundled packages.
Hepatitis B blood test – $315
Chlamydia IgG and IgM blood tests – $180
Hepatitis B IgM blood test – $28
15-test blood and urine panel – $449
HIV-1 – $599 LabCorp, $195 Quest
Visit the official website for a list of all tests and packages and the latest prices.
Test Accuracy 
Walk-in Lab uses the same medical labs your doctor uses. Additionally, Quest Diagnostics and LabCorp labs are CLIA-certified.
While there is a possibility of a false positive or negative, it is rare. The only instance where you are likely to get a wrong result is if you get tested too early after exposure.
The period just after exposure before the body produces antibodies is called the incubation period. During incubation, an STD test may not catch the infection, resulting in a false negative.
That's why you should get tested regularly, in case a previous test missed an early infection.
If you get a positive test result, consult your doctor as soon as possible. Depending on your symptoms, they may order a confirmatory test.
Turnaround Time 
Once you give a sample at the lab, it usually takes 1-2 days for your results to be ready. However, some tests may take longer. If you think your results have taken longer than usual, contact Walk-in Lab's customer service and request a status update.
When your results are ready, you'll receive an email notification with a link to your account. For privacy purposes, STD test results are never sent by email.
Log in to your secure Walk-in Lab account to see your results. You can also fax a copy of the results to your physician.
Confidentiality 
No one else has access to your results other than you, not your doctor, your spouse, or your insurance company.
Maintaining confidentiality is one of the reasons why Walk-in Lab does not accept health insurance. If they did, they would have to report your test to your insurer.
It's also why they don't send your results via email, by mail, or by phone. Your online Walk-in Lab account is the most secure place to access your results.
Health Counseling Options
Walk-in lab does not offer any post-testing health counseling, even if you receive a positive test result.
It's up to you to visit your doctor to discuss treatment options. Remember that you can fax a copy of your results directly to your physician.
Providing Your Sample
For most STDs, you have to visit a nearby LabCorp or Quest Diagnostics lab to provide a sample. That's because most of their STD tests require a blood sample.
For STDs that require a urine sample or swab, Walk-in Lab can send you a collection kit at home. Follow the instructions to collect a valid sample and mail it to the lab.
Payment Options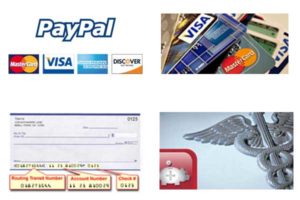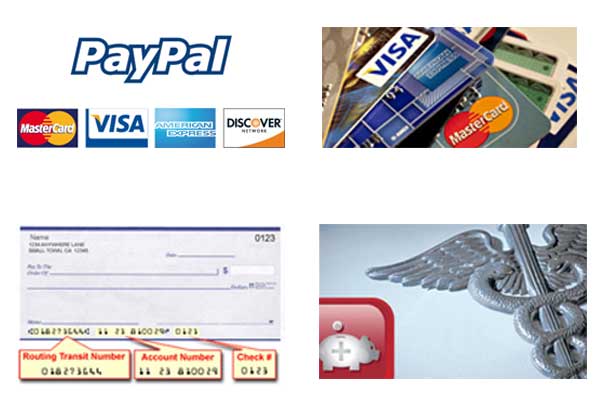 Walk-in Lab accepts all major credit and pre-paid debit cards. They also accept Health Savings cards and Apple Pay.
Walk-in Lab does not accept medical insurance. However, upon request, they can send you all the information you need to file a reimbursement claim with your insurer. But they do not guarantee that you'll be reimbursed.
See All Payment Options at WalkinLab.com
Guarantees 
Walk-in Lab is HIPAA-compliant (read their HIPAA Policy), meaning your medical information is kept under strict confidentiality. They do not share your test information with any third party without your written consent. 
Walk-in Lab also has a 'lowest price' guarantee. If you find a similar lower-priced test at a competitor's website, they promise to match it. 
Frequently Asked Questions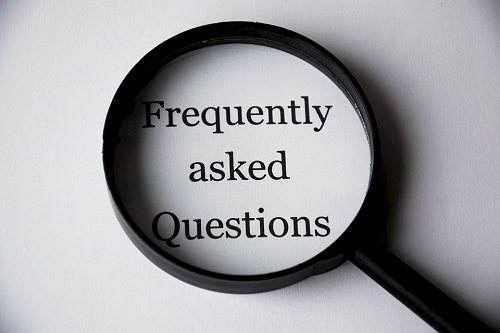 Does Walk-in Lab accept health insurance? 
No, they do not.
How will I receive my Walk-in Lab test results?
You will receive Walk-in Lab test results through your secure online account on their official website. When the results are ready, you will receive an email notifying you.
Do you need a doctor's order to get a Walk-in Lab test?
No, you do not. When you order the test online, you'll be sent a printable lab order that you'll take with you to the lab.
Customer Reviews: Praises and Complaints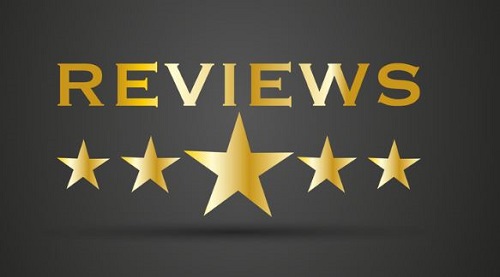 Walk-in Lab has mostly positive customer reviews with many customers praising the company's efficiency, convenience, and quick turnaround.
On Trust Pilot, Walk-in Lab has a 4.8/5 rating from more than five thousand reviews. On BBB, Walk-in Lab has an A+ rating.
Conclusion 
By partnering with Quest Diagnostics and LabCorp, Walk-in Lab allows anyone in almost any part of the country to have access to affordable, quick, and confidential STD testing.
---
Walk-In Lab STD Test Review