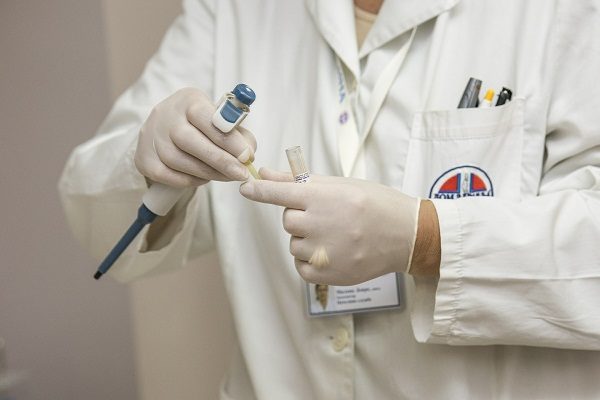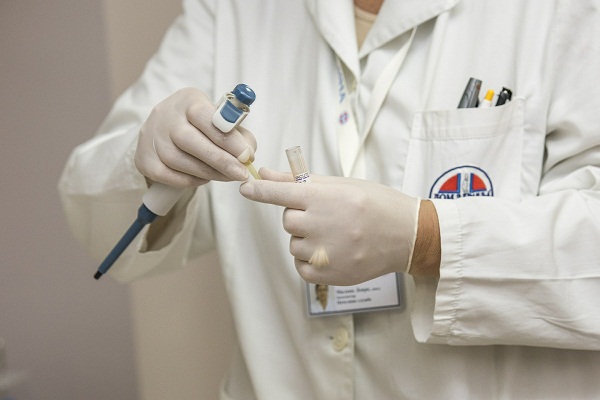 If you are looking for a confidential STD testing service that you can pay with your insurance, then STD Test Express is a great choice.
Save $15 NOW at STDTestExpress
This is an in-depth review of STD Test Express, one of the leading providers of anonymous STD testing in the USA.
In our opinion, STD Test Express is the best choice for anyone who needs an STD Test and wants their insurance to pay for it.
If you don't need or want to pay by insurance, then take a look at our other top picks for anonymous STD testing.
Who Is STD Test Express?
STD Test Express is one of the largest online clinics specializing in sexual health.
They work in collaboration with Analyte Physicians Group (more commonly known as APG Services),  a network of doctors, care advisors, and medical professionals who authorize your STD test, analyze the results, give advice if necessary and in some cases write prescriptions.
STD Test Express has helped more than three hundred thousand people confidentially check their sexual health status.
Their biggest focus is on insurance-paid STD tests and customer privacy. They understand the awkwardness and shame of discussing your condition with a doctor and the fear that other people will find out keeps a lot of people from getting tested.
From the moment you order a test to when you receive the result, you'll enjoy a high level of anonymity.
STD Test Express offers a range of blood and urine STD tests at affordable prices. Their tests are performed in professionally certified labs to maintain the integrity of the sample and ensure accurate results.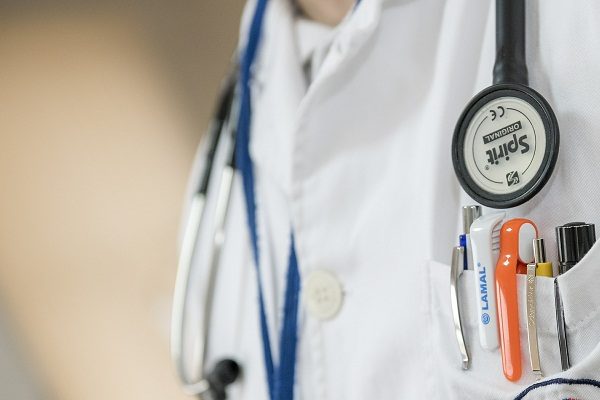 How STD Test Express Differs From Other Providers
STD Test Express is one of the few anonymous STD testing services that accepts insurance as a form of payment.
Most services don't accept insurance, usually citing confidentiality issues as the reason.
While it's true that using insurance reduces the level of anonymity you will enjoy, it also significantly lowers the cost of testing. For those on a low budget, having the insurance option is a huge benefit.
STDTestExpress accepts insurance from most major insurers including Anthem, Aetna, Premera, Humana and CareFirst among others. Visit their website for a full list of accepted insurance providers and the terms and conditions that apply.
Even when you pay with insurance, your information is still secure. STD Test Express has several confidentiality and security measures to make sure of this. In addition, your medical information is protected by HIPAA rules. It cannot be given to any unauthorized persons or organizations.
Another unique aspect of STDTestExpress.com is their optional in-home testing.
Normally you have to visit a lab to get your sample taken. But if you cannot manage to get to a lab, the company will arrange to have the sample taken at your home. A lab specialist will visit your home, take the sample and return it to the lab for testing.
How to Order an STD/STI Test at STDTestExpress.com
First, select your preferred package from the three available.
If you are unsure about the right test for you, click the 'Get My Recommendation' button, which launches an anonymous questionnaire about your symptoms and recent sexual history. The app will then recommend the best package, based on your answers.
Like our questionnaire, STDTestExpress's questionnaire is totally anonymous. You don't even have to sign up to take the questionnaire. Your answers are private.
After you select the right test package, you'll enter your payment method and details. Remember that you can bill your health insurer. We discuss all STDTestExpress payment options, further below.
After your order is processed, you will receive a lab order in your account. The lab order is the authorization from a doctor to get tested at a lab. So you'll need to have it for your visit to the lab.
You can print it or carry it on your phone, then display it to the lab receptionist.
STD Test Express has over 4,000 testing centers across the country, so it shouldn't be too hard to find one near you. You can also request at-home professional sample collection if you are unable to go to a testing center.
Sample collection takes less than 10 minutes. No appointment or further paperwork is necessary.
When the results are ready, usually within 3 business days, you will receive an email with a link to your secure online account where you can view them.
---
Why STD Test Express Is One of Our Top Picks
Their insurance-pay option is the biggest reason we selected STDTestExpress.com as a top pick. It's hard to find anonymous STD testing services that will accept insurance.
Another major appeal is the company's obsession with privacy. When you are testing with them, you can be sure that your information is safe and well protected.
Customer satisfaction is another reason we like these guys. We've scanned STD Testing Express reviews online, and most of them are exceptionally positive. Many customers highly recommended the service.
Another big advantage of using STDTestExpress.com is their convenience. They have 1,000s of testing centers in the country, so it is easy to find a lab nearby. And if there isn't one near you, they'll drive to your home and take a sample there.
The sample collection process is also fast, hassle-free and confidential.
Their prices are pretty good, too. Packages start at around $140 for the most common STDs.
Shop Now & Save $15
---
STDTestExpress.com Detailed Review
Packages and Pricing
There are three packages available.
General Screening Test – If you just want an update to your sexual health, this is the ideal bundle.This bundle tests for the most common STDs in the US. It's also recommended if this is the first time you are getting tested for STDs. Prices begin at $141.10.
Doctor-Recommended Panel – This is the best choice for those who want a more comprehensive understanding of their sexual health. It includes tests for Chlamydia, Gonorrhea, Herpes 1 & 2, Hepatitis B & C, Syphilis, and HIV. Prices start at $197.74.
Doctor-Recommended Panel + HIV Early Detection – If you are worried about recent HIV exposure, I recommend this bundle. It includes an early detection test for HIV, which can detect the presence of the virus in your blood within a few days of exposure. Prices start at $268.94.
Note that the above are not fixed prices. Once you choose your bundle, you will be asked a few anonymous questions, and then STDExpress.com will recommend the tests to include in the bundle.
Though they recommend you get tested for multiple STDs, you can uncheck those you don't need.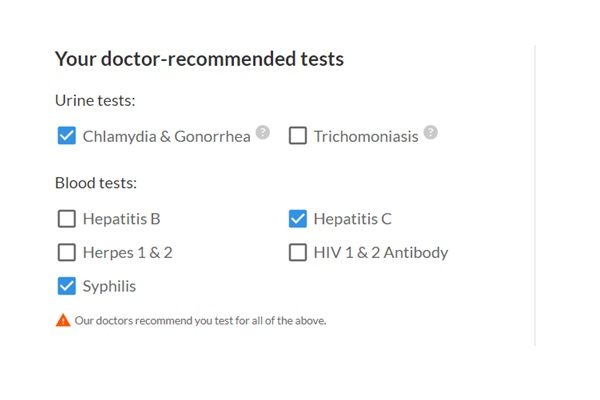 Test Accuracy
All STD Test Express tests are carried out in certified labs by trained medical professionals. The latest technology and methods are used to ensure the highest accuracy for each test.
In addition, STD Test Express works with doctors from APG Services who analyze all the test results to make sure they are accurate.
While there is always the chance of a false positive or negative, it's rare.
Turnaround Time
The normal turnaround time is three business days. STDTestExpress will send you an email notifying you that the results are ready in your secure online account.
However, if your test bundle included HIV early detection or Trichomoniasis testing, the turnaround time will be longer, usually 5 days.
You can always contact customer support if you feel that your test results have delayed more than you expected. They will happily update you on the progress.
Confidentiality
STDTestExpress.com takes your privacy very seriously. At every point during the testing process, your privacy and confidentiality is a priority.
To start with, they provide a secure website where you can order a test and make payments.
When you go to the lab, you won't have to make an appointment or fill out extra paperwork. You are free to choose the lab that you are most comfortable visiting.
Your test details and results are secured under the HIPAA rule, even if you opt for the insurance option. The only downside with using insurance is that the test results may become part of your medical records.
When test results are ready, STD Test Express will not send them via email. Instead, you get an email notification (with a vague subject line) to check your secure STDTestExpress.com account.
Additionally, your credit card or bank report will read 'APG Services' for that transaction. This provides some added confidentiality.
Health Counseling Options
If you get a positive test result, you can request to speak to a medical professional via phone. You will not be charged anything extra.
You can ask the doctor about your test results and what actions to take. In some cases and where permitted by state law, the doctor may prescribe medication.
For STDs that require long-term care, the doctor may refer you to a specialist in your location for more focused treatment.
Note that the counseling is completely optional. You can also decide to consult with your doctor.
Providing Your Sample
Depending on the STD tests you are taking, a urine and/or a blood sample will be required.
The sample is taken at the lab of your choice. You'll be able to select a lab near you during checkout at STDTestExpress.com.
Remember that you can also request to have your sample taken at home by a lab professional. Contact STD Test Express to find out if this is possible in your location.
Payment Options
In addition to pay-by-insurance (check their website to see if your insurance provider is accepted), STD Test Express accepts other payment methods, including:
• Major credit and debit cards
• Prepaid cards
• Gift cards
• Flexible Savings and Health Savings Accounts (FSA and HSA)
NOTE: Payments via Medicare, TriCare and Medicaid, are NOT accepted.
Remember that your transaction will be marked as 'APG Services' on financial statements for privacy.
See All Payment Options
Guarantees
STD Test Express, through Analyte Physicians Group, guarantees to keep your medical information safe and secure. It will not be used for any unauthorized purposes nor will they give access to any unauthorized persons.
STD Test Express follows all pertinent federal and state laws when handling, transmitting and storing your personal and medical data.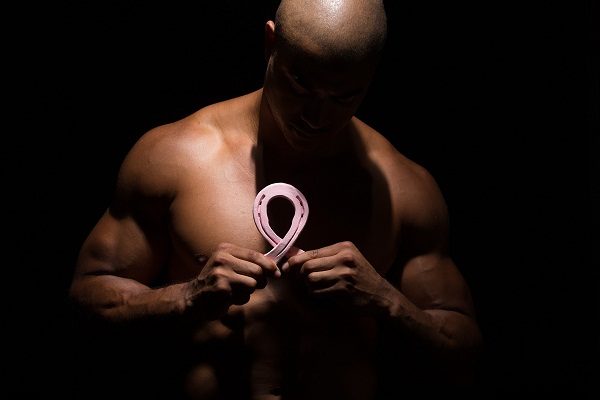 Frequently Asked Questions
Can I use my insurance to pay for an STD test with STDTestExpress.com?
Yes, you can. See their website for a list of accepted insurance providers.
How will I get my test results?
STDTestExpress does not send results via postal mail or email. They are only available on STDTestExpress.com. When they are ready, you will be notified via email. There will be a link which will take you to your secure online account. You'll need to login to access your results.
How long do the test results take?
They are usually ready in 3 days but could take longer if you ordered a Trichomoniasis or HIV early detection test.
How much do the STD Test Express tests cost?
It depends on the bundle you order. Expect to pay at least $120.
Can I talk to a doctor after the test?
Yes, doctor counseling services are available at no extra charge.
What's the minimum age required for customers of STDTestExpress.com?
According to their Service Agreement, you need to be at least 18 years old to use their services.
Customer Reviews
STD Test Express enjoys very high satisfaction ratings from their customers. They are often praised for their fast turnaround time and lack of hassles.
The only complaints we could find are that some test results took longer than expected and that some of the labs were no longer open. It seems the map on STDTestExpress.com is not fully up to date.
Conclusion
There are other anonymous STD testing services that are less expensive, faster and more private than STD Test Express.
But if you want your insurance to pay for the test, then STD Test Express is your best choice, hands-down.
Shop Now & Save $15