STD rates have been rising in dramatic fashion over the last several years.
Just recently, the CDC announced that STD infection had hit a record high in 2018, the fifth consecutive year to see a rise in STD rates.
In California, three STDs –chlamydia, gonorrhea, and syphilis – reached a 30-year high in 2018. In the 2018 CDC surveillance report, the state ranked among the topmost infected states for these three STDs.
As expected, most of the STD cases are concentrated in major metropolitan areas and cities such as San Bernardino, Los Angeles, and San Diego.
Health officials in San Diego are particularly worried about the ever-rising infection rates.
---
Significant Increases from Previous Years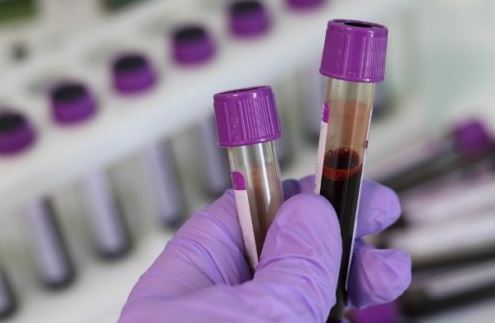 From 2015 to 2016, cases of chlamydia, syphilis, and gonorrhea increased by 8%, 7%, and 35% (not a typo), respectively.
From 2016 to 2017, these STDs went up by 10%,11.1% and 19.1% respectively.
2017 was the third consecutive year to see a rise in STD cases. In 2018, chlamydia cases went up by 6.2%, and gonorrhea cases increased by 4.3%.
But there was some good news: both primary and secondary syphilis went down by 6%. The increase in cases of gonorrhea and chlamydia also seems to have slowed down.
---
Most Affected Groups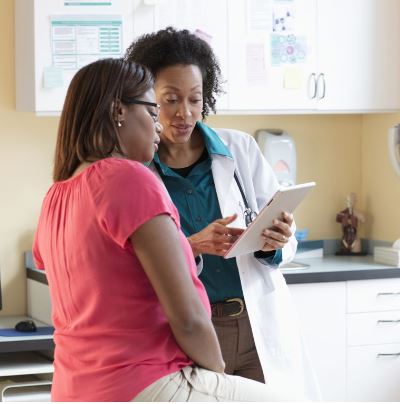 A closer look at the STD data shows that specific groups bear a greater burden of rising STD cases.
For example, when it comes to chlamydia, women and young people (20-24 years) have the highest rates of infection.
For gonorrhea and syphilis, African American men are far more likely to have these STDs compared to white and Hispanic men. Black women also have higher rates than white and Hispanic women.
A significant number of gay and bisexual males carry the double burden of syphilis and HIV. In fact, among cases of syphilis in 2018 in San Diego, 73.8% of them were in men who have sex with men (MSM).
Another highly vulnerable group is infants. Pregnant women with syphilis can pass it on to their baby, resulting in congenital syphilis.
Congenital syphilis can cause serious health complications such as blindness, deafness, and various deformities. It can also be fatal.
While cases of congenital syphilis in San Diego are generally lower compared to national figures, they've been increases over the past 3-4 years.
---
What's Causing the Rise in STD Cases?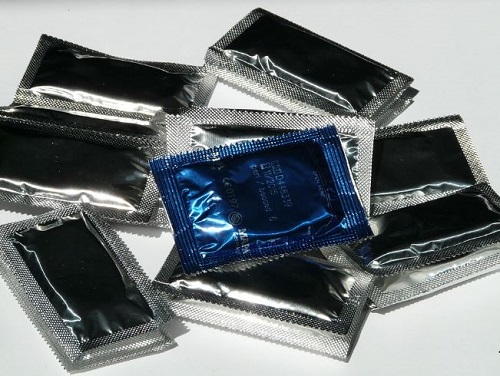 Health experts say this worrying trend is a result of a confluence of factors. One of them is a good thing.
It's possible that, as more people realize the importance of getting tested, reported cases of STDs are going up. This means more people are getting treated before they spread the infection.
The rest are not so positive.
Reduced use of condoms is one possible reason behind the rise in STD cases. Riskier sex is a recipe for the spread of sexually transmitted infections.
Health experts also say that there are still many people who don't know they have an STD. Better sex education and easier access to sexual health services can help lower STD rates.
This will require local governments to spend more money on STD prevention and treatment. National and local budget cuts aren't doing STD reduction efforts any good.
Another factor that could be in play is online dating. It's not proven, but some experts think online dating has made it easier for people to have casual sex, resulting in higher STD cases.
---
How to Get Tested in San Diego
Ultimately, the most effective way to protect yourself is to get tested regularly. There are many STD test options in San Diego.
You could go see a doctor, but most people are shy about explaining their symptoms face to face. It can also be pricey, and your insurer may not cover the costs.
Thankfully, there are alternatives.
Get tested at a free or low-cost clinic. The country's government of San Diego operates several STD clinics where you can get free or cheap testing. You may need to undergo some counseling, but it's cheaper than going to a doctor.
Home STD test kits. These offer the best privacy and convenience but are not as accurate compared to a lab test.
Online lab tests. If you want the accuracy of a lab test with the privacy of a home test, this is the best option. You order the test online, provide a sample confidentially at a nearby lab, and receive your results in a day or two. Some services don't require you to go to a lab. You take the sample yourself and send it to the lab for testing.
In addition to regular STD testing, the CDC also recommends having protected sex, limiting your sexual partners, and getting into a mutually monogamous relationship.
---
STD Rates In San Diego Metro Area Rise for the Third Consecutive Year