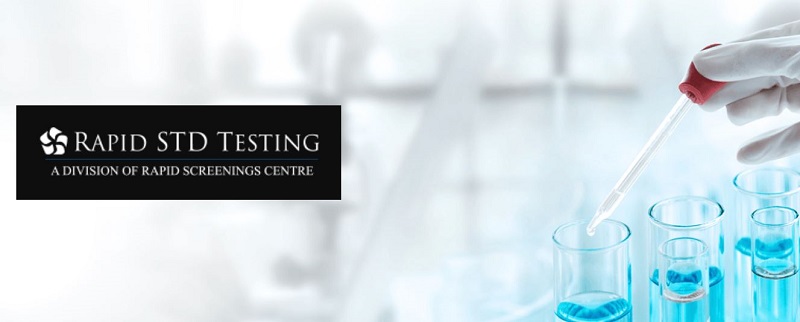 Rapid STD Testing offers confidential, fast, and affordable online STD testing. You can order a test online or by phone and have the results in 24-72 hours. 
Shop NOW at Rapidstdtesting.com
Rapid STD Testing works with laboratories in almost all states to provide easy access to STD tests. The service offers to test for all common STDs. If you test positive for any of them, you'll receive a free consultation from one of their in-house health professionals.
Read on for our full review of Rapid STD Testing. If it's not what you are looking for, read our reviews of other anonymous online STD tests. 
---
Who is Rapid STD Testing?

Rapid STD Testing is part of Rapid Screenings Center, a health and wellness company that offers various health tests, including DNA and drug tests.  
The company works with third-party clinical laboratories, mostly Quest Diagnostics, to provide affordable and convenient STD testing. 
---
How Rapid STD Testing Differs from Other Providers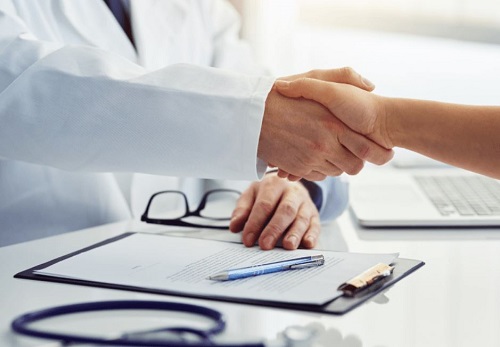 Rapid STD Testing stands out for its commitment to maintaining customer privacy. The entire testing process, from ordering to receiving results, is highly confidential. 
Rapid STD Testing is the only online STD testing service we have reviewed so far that provides test results only by phone. You can't access the results online or in your email. You have to call to know your status, which ensures no one else will find out about your test. 
Another thing we love about Rapid STD Testing is its wide coverage. With more than 2,500 testing centers, you'll find a lab near you even if you live in a rural area. 
---
How to Order an STD Test from Rapid STD Testing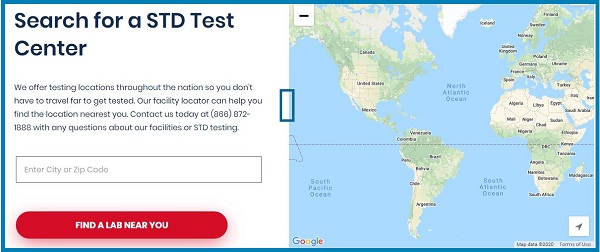 There are two ways to order an STD test from Rapid STD Testing. One, visit their official website and order a test online. 
Use their locator to find a lab near you. Just enter your Zipcode or city, and the map will bring up labs in your area.  
Choose the nearest lab for convenience or select one that's a bit further for extra anonymity. 
But don't worry so much about being spotted by a colleague, friend, or family member. Quest Diagnostics labs do hundreds of different tests, meaning no one will have any idea why you are there. 
The second option is to order by phone. You can even ask for advice on which STD test you need to order.
With both ordering options, the next step is to visit a nearby lab for sample collection. This takes 10-15 minutes, and you do not need to make an appointment.
If you don't want or cannot go to the lab, Rapid STD Testing offers a mobile collection service. They'll come to your home or place of work, collect a sample and take it to the lab.
Once you give a sample, your results will be ready in 1-3 business days.
---
Why Rapid STD Testing is One of Our Top Picks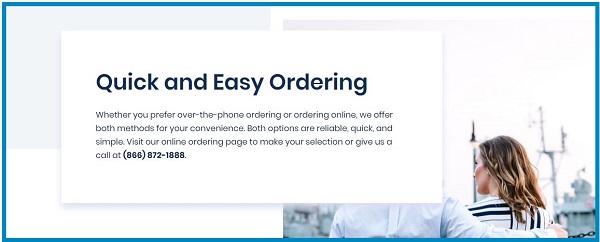 Convenience. You order online or by phone and then go to a nearby lab to give a sample. It's much easier and faster than going to your doctor or an STD testing clinic. And if you don't want to go to the lab, they can also come and collect a sample at home. 

Ability to order by phone. Not all STD testing services offer this option. Some people find it easier and more confidential to order an STD test by calling. 

Anonymity and privacy. Rapid STD Testing keeps the testing process confidential and anonymous. 

Wide range of tests. Rapid STD Testing offers tests for all the most common STDs, including early HIV detection and Trichomoniasis. 
Shop NOW at Rapidstdtesting.com
---
Rapid STD Testing Review: The Details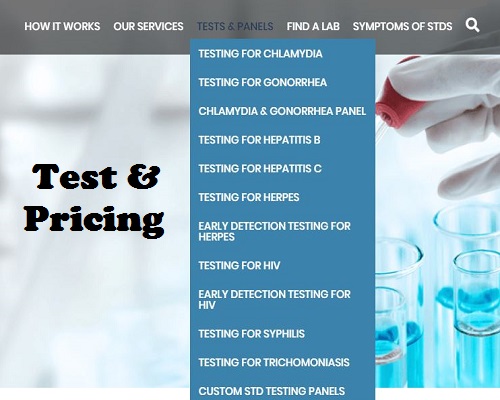 Packages and Pricing 
Here are the tests Rapid STD Testing currently offers. Note that the website does not display prices. You'll know the price when you call to make an order. 
Individual Tests
These tests are ideal if you are worried about exposure to a specific sexually transmitted infection.
Bundled Tests 
These tests are ideal if you are not sure which STD you were exposed to or want to do a regular sexual health checkup.
Chlamydia & gonorrhea panel 

10-test panel: Includes hepatitis B and C, Chlamydia, HIV 1 Ab and Ag, HIV 2 Ab, Syphilis, Herpes 1 and 2
Shop NOW at Rapidstdtesting.com
Test Accuracy 
When you order a test, Rapid STD Testing sends you to a certified clinical laboratory to provide a sample.
The test is as accurate as a doctor-ordered test.
There's still a risk your test might produce a false negative if you test too early after exposure. If you think you were exposed less than seven days ago, order the early detection herpes or HIV test.
For the other tests, get a repeat test after three months if you get a negative test result just to be sure that the infection wasn't within the window period, during which the STD may not show up in a test.
Turnaround Time
Your test results will be ready in 1-3 business days after you provide a sample at the lab. Note that all STD test results are provided via phone to maintain privacy and confidentiality.
Confidentiality 
Rapid STD Testing is HIPAA, which means your health and personal information is kept safe and confidential. No one without the right authority will access your test results.
Another way Rapid STD Testing guarantees your privacy is by allowing you to order by phone and providing test results the same way.
You have to confirm some personal details before they give you the results, to make sure that you are the right person.
To maintain your anonymity, Rapid STD Testing does not accept insurance. It ensures the STD test doesn't end up in your medical or insurance records.
Health Counseling Options
You are entitled to free consultation after you receive your test results. If the result is positive, you can talk to a medical professional about treatment and management.
A physician can even prescribe medication and send it to your local pharmacy, at a fee.
Providing Your Sample
After you make an order, Rapid STD Testing will send you a lab order. Take it to a nearby lab, where you'll provide a urine or blood sample depending on the type of STD test.
You'll be in and out of the lab in 10-15 minutes.
Note that you don't need to make an appointment. As long as you have the lab order, you can walk in at any time.
Good to know: For those who find it uncomfortable, there's no swabbing involved. Only urine or blood samples are taken.
Payment Options

Rapid STD Testing accepts all major credit and debit cards as well as PayPal and health savings accounts.
The test will show up in your bank or credit card statement as something totally different so that no one knows you took a test.
See All Payment Options at Rapidstdtesting.com
Guarantees
Rapid STD Testing guarantees full privacy and confidentiality throughout the testing process. They strictly follow HIPAA regulations to protect your data and take precautions to make sure no one other than you knows about the test.
Frequently Asked Questions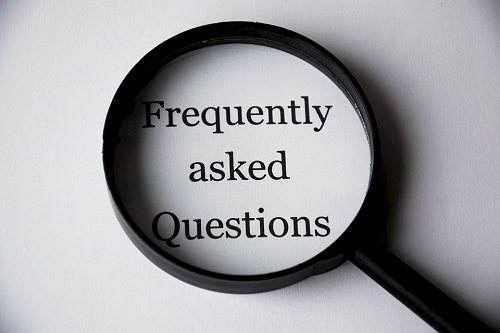 Does Rapid STD Testing accept health insurance? 
No, they do not. But after the test, you can ask your insurance company to reimburse you.
Do you need a doctor's order to get a Rapid STD Testing test? 
No, you do not. The company will send you a lab order when you pay for the test. Carry it to the lab when you go to give a sample.
How do I access my Rapid STD Testing results? 
Call (866) 872-1888 to receive your results. You can also request a hard copy.
---
Customer Reviews: Praises and Complaints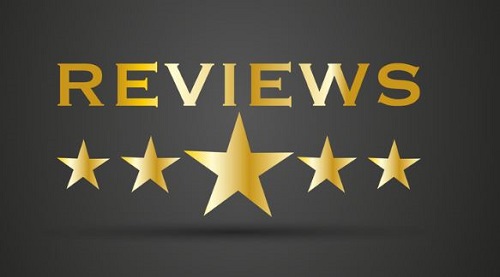 Rapid STD Testing is a relatively new service. We did not find any customer reviews online. We will update our review when we find some customer feedback, both good and bad.
---
Conclusion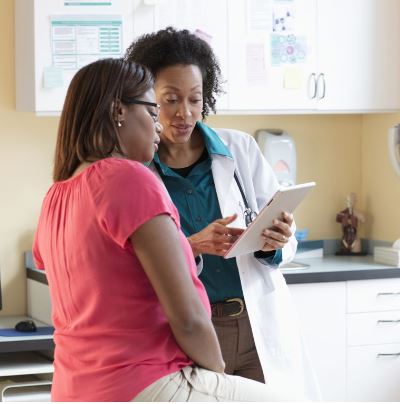 Rapid STD Testing focuses on convenience and privacy, two areas where traditional STD tests at the doctor's office cannot match.
Whether you are worried about recent exposure or you are doing your yearly sexual health checkup, Rapid STD Testing is one of the best online STD testing services.
Shop NOW at Rapidstdtesting.com
---