PlushCare provides a convenient and confidential way to order an STD lab test online and offers free post-test treatment and prescriptions.
Shop NOW at Plushcare.com
If you'd like to get tested for an STD but shy about going to your doctor or worried that it's going to be expensive, try PlushCare STD testing.
It is a web and app-based telehealth platform that allows people to access quality and affordable health services from their homes.
PlushCare doesn't offer as many STD tests as other established online STD test providers such as STDCheck and myLab Box, but they cover the most common sexually transmitted infections.
Read on our full PlushCare STD testing review to learn how PlushCare works, what tests they offer, how much the PlushCare STD test cost, and how PlushCare compares to other STD testing services.
For other STD testing recommendations, see our reviews of the best anonymous STD tests online.
---
What is PlushCare?

If you haven't heard about telehealth, it's one of the biggest developments in the medical field. Instead of going to your doctor's office, you can use your phone or computer to book an appointment, talk to a doctor (usually via video), get a diagnosis, and even receive a prescription.
Basically, an online doctor.
PlushCare connects people to online doctors, providing quick and convenient treatment for common health problems like flu, asthma, UTI, and acne.
You download their app then book an appointment using your phone at a flat fee of $99 (if you have no insurance). Most people see a doctor in just a few minutes and can pick up prescriptions at their local pharmacy.
Instead of waiting for more than an hour at your doctor's office for a 15-minute appointment, you can be done and dusted in just a few minutes from the comfort of your home without expensive co-pays.
Ordering an STD test from PlushCare works a bit differently, but we'll discuss that below.
---
How PlushCare Differs from Other Providers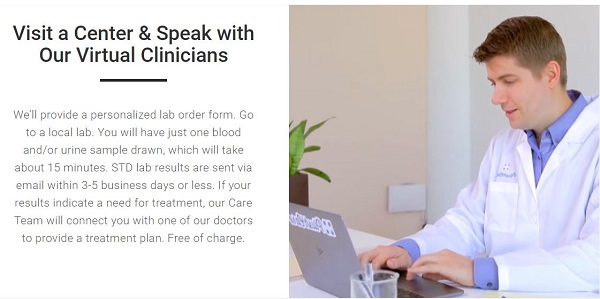 The STD testing part of PlushCare's business is actually quite similar to other services like STDCheck.
You order and pay for the test online than visit a nearby lab to provide a sample for testing.
One thing we like about PlushCare is that you can also call in to order. You'll talk to a physician who'll send a lab order to your nearest lab. You then go in and give a sample. The call option is handy if you are not sure which STD tests you need to order.
If you get a positive test result, PlushCare connects you to one of their doctors who'll recommend a treatment plan and write prescriptions, at no extra cost.
It's like the post-testing consultation many STD testing companies provide, but more intensive and helpful. In most cases, you won't have to see your own doctor for treatment.
---
How to Order an STD/STI Test From PlushCare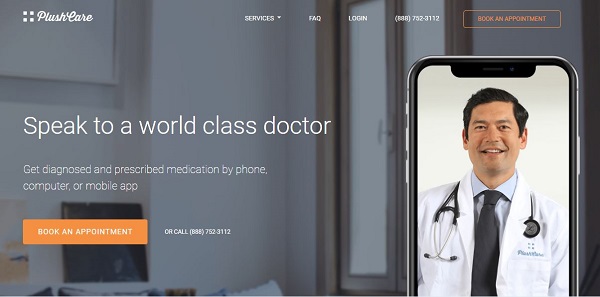 You can order an STD test directly from PlushCare's official website. You'll be asked to select your location, choose your preferred lab, create an account, and then make your payment.
PlushCare partners with Quest Diagnostics, who have over two thousand lab locations in the US. So you are highly likely to find one that is conveniently close to you.
Once you order the test, you visit the chosen lab and provide a sample. It takes about 15 minutes.
Note that you can also order a test by calling. This is helpful if you need advice on the best STD tests to order, depending on your situation.
Once you give a sample at the lab, you'll receive your PlushCare results in 3-5 business days via email.
---
Why PlushCare Is One of Our Top Picks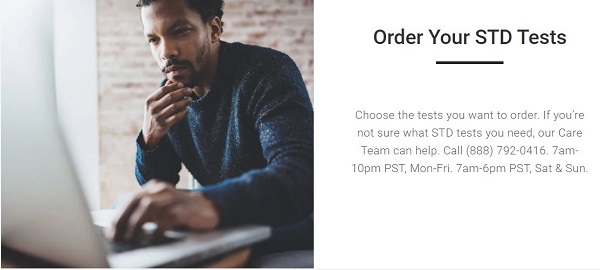 Their affordable prices. It's way cheaper to order from PlushCare than going to a clinic or your doctor's office. The low prices are especially great for people without health insurance.
The convenience. You order online then give a sample at a nearby lab, which takes less than 15 minutes. Sure beats spending an hour or more in line or waiting at your doctor's office.
Accuracy of testing. Quest Diagnostics is a well-known company that operates CLIA-certified labs. Your sample will be processed at one of their labs, ensuring close to 100% accuracy.
Follow-up consolation.PlushCare doesn't just give you the results and bid you goodbye. If you test positive for an STD, they provide free virtual treatment advice and prescriptions.
They accept health insurance. It won't reduce your costs to zero (because of co-pay), but it helps if you are on a tight budget.
Shop NOW at Plushcare.com
---
PlushCare Review: The Details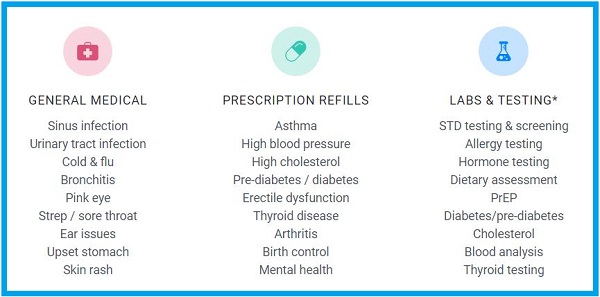 Packages and Pricing
PlushCare does not offer as many tests as STDCheck and myLab Box. You are limited only to the most common STDs.
Here are their current packages and prices.
Unless you are worried about a particular sexually transmitted infection, we recommend getting the $199 complete bundle.
It saves you money, and you can test for all the most common STDs.
Shop NOW at Plushcare.com
Test Accuracy
As I mentioned, PlushCare collaborates with Quest Diagnostics. Your test is done in a clinical CLIA-certified laboratory, which ensures maximum testing accuracy.
But it's still possible to get a false negative if you test too soon after exposure. If the STI is still within the incubation period, it may not show up on a lab test.
That's why doctors recommend re-testing after 3-6 months if you get a negative test, just to be sure that you are in the clear.
Turnaround Time
Your test results will be ready in 3-5 business days after you provide a sample at the lab. This is similar to the turnaround time of most online STD test providers.
You'll receive your results via email (make sure your email is secure, and you are the only one with access to it).
Confidentiality
Since you are not going to see your doctor or stand in line at a clinic, PlushCare offers more confidentiality than traditional STD testing methods.
You can order a test and get treatment without anyone else knowing.
We love that you can choose the lab you want to go to. This is helpful if you'd rather choose a lab that is a bit further from home to maintain anonymity (but Quest Diagnostics labs do all sorts of health tests, so no one will be the wiser about what you are doing there).
As a healthcare provider, PlushCare is bound by federal laws regarding the protection of private health information.
They cannot share your test details with any unauthorized third parties.
Visit their website to read the full privacy policy.
Health Counseling Options
If you test positive for an STD, PlushCare will connect you with one of their physicians who will recommend the best treatment and, if necessary, send a prescription to a pharmacy of your choice.
The post-testing consultation will not cost you anything extra.
Providing Your Sample
When you order a test, you'll be asked to select your preferred lab. This is where you'll go to provide a sample.
The lab visit is short and quick – typically 15 minutes. The sample taken can be blood and/or urine, depending on the STD you are getting tested for.
If you've ordered the complete package, you'll provide a blood and urine sample.
Payment Options
You can pay for your STD test with any major credit or debit card, an HSA or FSA card, and with insurance.
PlushCare accepts all major health insurers, including Cigna, Anthem, Blue Shield of California, and Humana, among others.
See All Payment Options at Plushcare.com
Guarantees
PlushCare guarantees maximum confidentiality and privacy protection throughout the testing process.
---
Frequently Asked Questions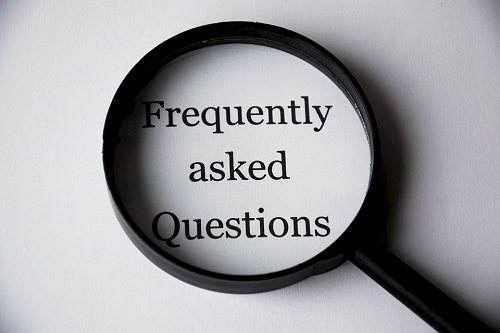 Does PlushCare accept health insurance?
Yes, they do.
How will I receive my PlushCare test results?
Through email in 3-5 business days after providing a sample at the lab.
Does the PlushCare test for all STDs?
No, they only test for the most commons sexually transmitted infections: syphilis, gonorrhea, chlamydia, Hepatitis B and C and Herpes 1 and 2.
---
Customer Reviews: Praises and Complaints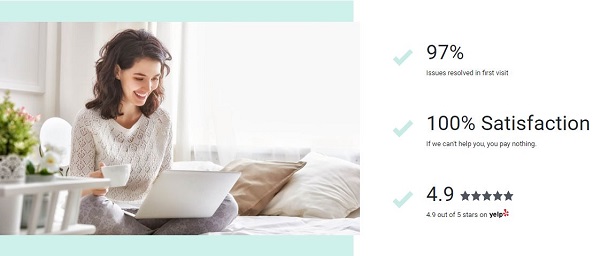 PlushCare has stellar ratings and very positive reviews on Yelp. Most customers are surprised at how well the whole telehealth and online testing thing works.
Compared to what they are used to at their doctor's office, people say PlushCare is very convenient, fast, and, most importantly, cheaper.
A good number of customers say that it's a convenience and affordability of PlushCare that encouraged them to get an STD test.
---
Conclusion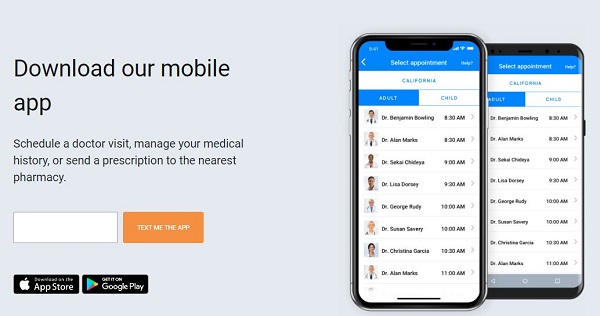 Though they don't offer as many tests as other major online STD test providers, PlushCare is one of the cheapest options.
Whether you are insured or not, you can enjoy their affordable, convenient, and confidential STD testing services.
Shop NOW at Plushcare.com
---
PlushCare STD Test Review