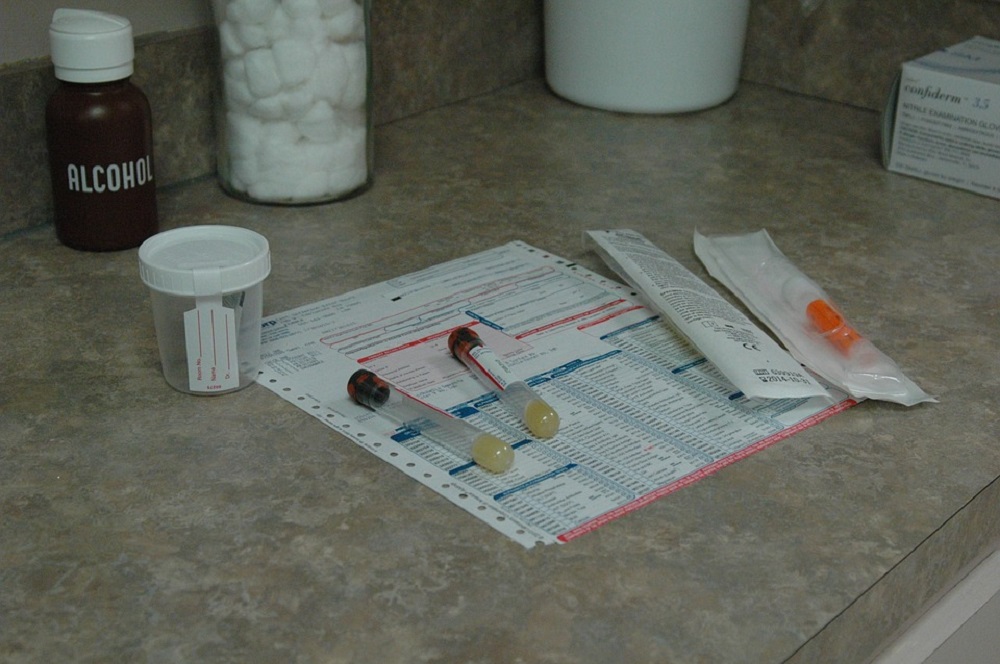 PersonaLabs is one of the most affordable walk-in anonymous STD testing services in the US.
You can get a single test for as low as $44 and a full 11-panel test for just $281.
Below is a full PersonaLabs review including a look at their privacy policy, test packages, and customer service.
To compare PersonaLabs.com with other anonymous STD test providers, see our full list of the best private STD lab tests.
Shop Now at PersonaLabs.com
Who is PersonaLabs?
Started in 2006, PersonaLabs aims to provide a convenient, confidential and affordable way for people to get tested for STDs.

Instead of making a lab appointment or waiting in line at a clinic, PersonaLabs lets you order a test online, visit a lab near you (anonymously) and obtain your results online in a couple of days.
They provide one of the widest selections of STD tests from basic syphilis and Herpes tests to less common options like a Talent STD test panel designed for the adult industry.
They have walk-in sampling available at over 2,300 testing centers, so it's easy to find one near you.
As with most other anonymous STD testing services, PersonaLabs takes customer confidentiality very seriously. They take various measures to keep your identity and test information in strict confidence.
How PersonaLabs Differs From Other Providers
The most unique thing about PersonaLabs is the variety of tests they offer. There are 32 packages available, including bundled and individual tests.
Whatever type of blood or urine test you need, you are likely to find it there. Whether it is a common STD like gonorrhea or HIV or less-known infections like Human T-Cell Lymphotropic Virus (HTLV) and Epstein-Barr Virus (EBV), the choices are many.
They even have a full health package for women. It includes a general health checkup in addition to testing for common STDs.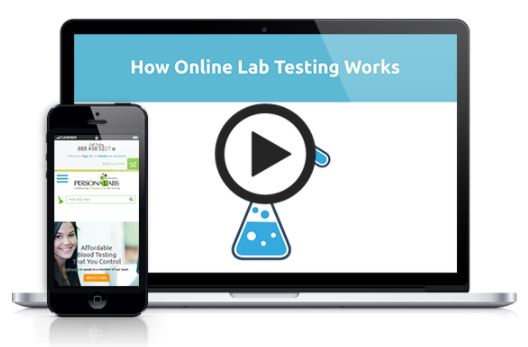 With this kind of variety, it is easy to find exactly what you are looking for. There is a package for when you are worried about recent exposure, a package for those taking an STD test for the first time and even a package for those who work in the adult industry.
Unlike most other STD test providers, PersonaLabs' STD testing service is just one of its many lab testing services. They also offer medical tests for fertility, pregnancy, allergies, hormones, digestive and many others. Also, they have a dedicated telemedicine service.
How to Order an STD/STI Test with PersonaLabs.com
First, visit their main STD Test page to view the test packages available.
Select your preferred test.  The packages are arranged starting with the best-selling ones. So you'll most likely find the package you need near the top. You can also sort the list based on price, customer ratings, and newness (newest tests first).
If you can't decide which test is right for you, PersonaLabs sells a consulting package where a doctor will help you make the best choice. The package costs $70.
The also offer an Symptom Checker application that lets you enter your symptoms and obtain a professional opinion, online.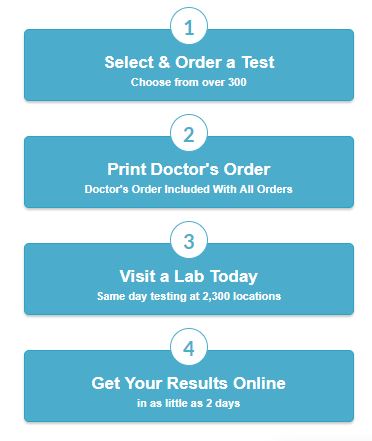 Once you find the right package, place an order and enter your payment info.
After your order has been processed, you will receive a lab order in your account.
You'll need to print it and take it with you when visiting the lab.
Find a testing center near you. You can find labs in your location by entering your zip code at PersonaLabs.com.
You don't need to make an appointment to get a sample taken at the lab, but PersonaLabs encourages customers to do so. This will make the visit a bit faster.
You can also call your local testing center to make sure they will be open when you visit. PersonaLabs recommends avoiding the peak hours of around 10 am.
The sample collection process is very quick. You need your lab order with you but no other paperwork is necessary.
The results will be available in your account within two business days.
If you get a positive test, PersonaLabs provides doctor consultations via phone at no extra charges.
Why PersonaLabs Is One of Our Top Picks
A wide variety of test options. You can find almost any kind of STD test you are looking for. In some cases, they offer different types of tests for the same STD. They have something for everyone.
They maintain customer anonymity. Their level of privacy is not the same as STDCheck's, but it's still pretty tight. You can be sure that no one will know you took an STD test; not your family, not your workplace and not even your doctor.
They have affordable packages. PersonaLabs is great if you are on a budget. They have several low-cost single and bundled tests from as low as $44. They have also discounted many of their multi-test panels. The STD mini panel costs $123 instead of $190 and their full-featured female sex and wellness test has been cut in half to $522 from $1,049.
Their service is fast and convenient. It's easy to find a lab near your location, and your results are returned within a couple of days and sometimes on the same day.
PersonaLabs.com Review
Packages and Pricing
Here are the features packages and individual tests you can order at PersonaLabs.com. Visit their official website for the full list and most current prices.
Comprehensive STD blood test – $251. Tests for the most common STD including HIV, gonorrhea, chlamydia, herpes, and syphilis. Best for people concerned about recent exposure and those who've had unprotected sex with one or multiple partners.
11-panel STD test – $281. This comprehensive panel screens for 11 of the most common STDs in the United States. It also includes a complete urinalysis. Best for people who want an update on their sexual health, especially if you have never been tested before.
HIV 4th generation test – $95. Tests for the presence of HIV 2-3 weeks after infection. Best for persons who have had recent exposure either through unprotected sex or shared needles.
STD Mini Panel – $123. This panel includes tests for chlamydia, syphilis and gonorrhea, some of the most common STDs in the US. It also includes a full urinalysis. Best for persons concerned about exposure to any of the three infections.

Single tests include;
Shop Now at PersonaLabs.com
Test Accuracy
The tests you order from PersonaLabs are just as accurate as any you would get from a clinic or hospital. This is because the tests are performed in the same kind of professional certified lab as in a hospital.
PersonaLabs uses the latest technology and research to ensure the highest quality tests with a high level of accuracy.
On your part, make sure you follow all instructions. If it's recommended that you fast or stop urinating for a certain amount of time before a sample is collected, please do.
But even with all the caution and technology, false results are still a possibility, though a rare one. If you test positive, you can retake the test just to be sure. If you test negative, get another test after a few weeks.
Turnaround Time
After your visit to the lab, the test results take two business days to arrive. In certain testing centers, you can get your results on the same day.
When the results are ready, you will receive an email with a link to your secure online account where you can access the results.
Note that PersonaLabs does not send results via mail, email or phone. This is for security reasons and to comply with HIPAA rules.
The only way to view your results is through your online account.
Confidentiality
PersonaLabs protects its customers privacy. The testing process is confidential. At the lab, you only need to show the lab order. There is no need to fill out extra paperwork or share any extra personal details.
I wish they provided an identifying code like STDCheck, rather than using your name on the lab order. But you can choose a testing center, maybe one a bit far from your home, where you feel most comfortable.
Remember that your medical information is protected by HIPAA. So PersonaLabs cannot disclose it to unauthorized persons and have to handle it securely.
That's why they cannot send you results via email.
Health Counseling Options
PersonaLabs provides complementary medical counseling should you need it after taking the test. You get a 15-minute phone consultation where you can ask about your results and the best treatment action to take.

In some cases, depending on the STD you tested positive for and upon your state laws, their doctor may write you a prescription.
For a more comprehensive consultation, download the test report and take it to your physician. Note that the report, which is in the form of a PDF document, will be password protected.
Providing Your Sample
Depending on which test you are taking, you'll need to provide a blood or urine sample. You may also need to make certain preparations such as fasting before giving a sample. Once you place an order, you will be given all the instructions you need for a successful test.
To provide a sample, find a testing center near you. Use PersonaLabs.com to find labs in your location by entering your zip code.
At the lab, the sample collection process typically takes less than 10 minutes although it can be longer if you go during peak hours when there are more people. That's why PersonaLabs recommends making an appointment.
Payment Options
PersonaLabs does not accept insurance.
But you can pay through various other means including credit card, debit card, PayPal, Apple Pay and HSA/FSA cards.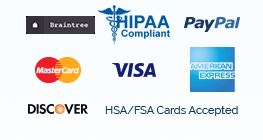 For confidentiality, your bank statement will read 'PERSONALABS 2393375227 FL'. Since the company provides over 300 different tests, no one will know what the test was for.
See All Payment Options
Guarantees
PersonaLabs guarantees to keep your health and personal information secure and well protected. They follow all federal and state laws when handling, storing and transporting your personal data.
They also provide a complementary doctor consultation after the test. The consultation is free and optional.
Frequently Asked Questions
Does PersonaLabs accept insurance?
No. But they accept other payment methods including Apple Pay, major credit and debit cards and HSA/FSA cards.
Do I need to make a lab appointment?
It is not necessary, but it is encouraged. It will help you avoid a long line, ensuring you are in and out in 10 minutes.
How will I receive my test results?
PersonaLabs sends results electronically to your secure account within two business days of taking the test.
What do I do if I test positive?
Take advantage of the free 15-minute consultation provided by PersonaLabs. You can also download the test report and share it with your doctor.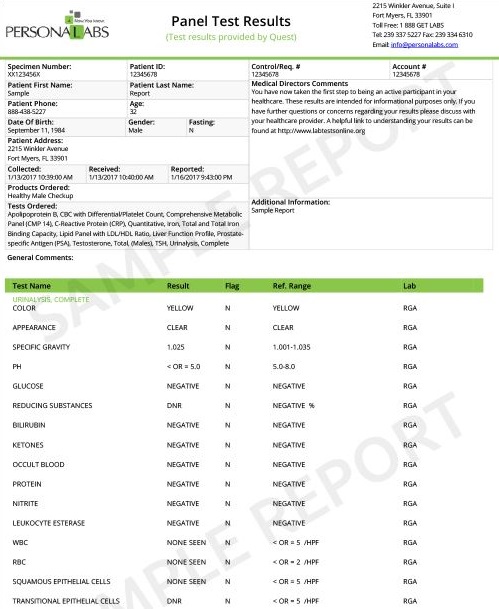 Customer Reviews: Praises and Complaints
The company enjoys an A+ rating with BBB and a 4.7 rating on Google.
Many customers praise the variety of tests provided, saying they do all their blood work with the company.
Others say the customer service was excellent while others praise the speedy turnaround time.
The few complaints we could find are about delayed results, which is rare, and occasionally long lines at the labs.
Conclusion
PersonaLabs is a one-stop shop for numerous kinds of tests. Their STD tests are high quality, convenient, private and affordable.
They may not be as popular as STDCheck or STD Test Express, but their breadth and variety of tests are unmatched.
Learn More at PersonaLabs.com