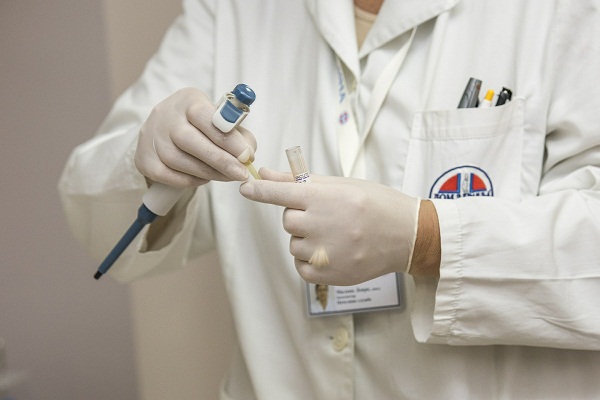 A normal chlamydia and gonorrhea culture test in a lab take 2-3 days. A genetic NAAT (Nucleic acid amplification tests) test is much faster and more accurate. In many cases, results are available the same day or the next day.
A new rapid test promise results in as little as 30 minutes. Even better, test-takers don't have to go to a clinic or lab or get tested. They can take the test right from home.
The test uses the Binx io diagnostic platform to process samples quickly and with the same accuracy as a nucleic acid amplification test.
---
Why is this a Big Deal?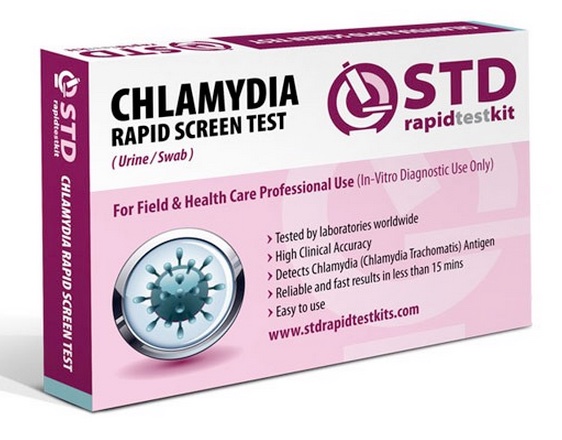 In the latest STD report from the CDC, cases of chlamydia and gonorrhea hit record highs.
The numbers have been going up the last several years with health officials in most states struggling to curb the increases.
One of the strategies that have been deployed is to encourage people to get tested.
But most people are hesitant to get an STD test. They feel shy to go to a doctor or clinic. Others feel that it's an inconvenience that's not worth it. After all, it's not like they have any symptoms.
The promise of a quick 30-minute test they can take from home will encourage more people to get tested.
This will, in turn, increase treatment rates for those infected with STDs, reducing their spread.
This test offers everything that traditional STD tests lack: privacy, anonymity, speed, and convenience.
---
How the Test Works
In a normal STD test, the sample has to be taken to a lab for testing. This is one of the reasons it takes longer to get results.
The new rapid test works anywhere, be it a clinic, a mobile testing platform, or a pharmacy.
The main component of the test is a small benchtop machine that analyzes a cartridge with the sample. The sample can be taken on-site, or people can take their sample at home and send it in for testing.
Once the cartridge is loaded into the machine, the analysis is fully automated.
The machine combines various testing technologies, including polymerase chain reaction and electrochemical detection, to produce accurate results.
The test is as accurate as a lab test. Researchers at John Hopkins University found that it produced an accurate positive result 93% of the time and an accurate negative result 99% of the time.
By the way, Binx io is also approved by the FDA. So it's a tried and proven technology, not some concept that will become a reality in the far future.
The platform only tests for chlamydia and gonorrhea, which are the most tested for STDs.
Binx io is designed to be as user-friendly as possible. As I mentioned, it is fully automated. Once a cartridge is put in, no other input or adjustments are required.
It also doesn't require any calibration or maintenance.
This, combined with its compact size, means it can be used virtually anywhere, including grocery stores, schools, pharmacies, and even offices. This will make it much easier for people to get tested and, most importantly, seek treatment early enough.
---
Other Solutions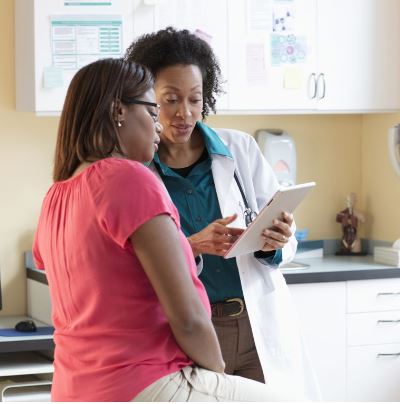 Easy and convenient at-home testing is certainly not the magic bullet that will end the STD crisis.
Many other problems need to be solved to reduce rising STD infections. Governments, both national and local, need to increase funding for sexual health initiatives.
Better sex education is also essential.
Experts say that people also need to take better protective measures when it comes to sex.
Condom use is falling among young people, which could be contributing to the persistently high rates of infection.
That said, Binx io is a huge step in the right direction. Many people keep having sex without realizing they are spreading STDs since most infections are asymptomatic.
With easier and faster STD testing, such as the one provided on the Binx platform, people will find it less troublesome to get tested, even if they feel completely healthy.
The fact that you don't have to talk to a doctor is also a pretty big deal that will encourage more people to get tested.
---
New Type of At-Home STD Test Delivers Results In 30 Minutes