If you want to perform an STD test at home, then read our review of MyLabBox.com which may be an excellent choice for you. It is one of the leading at-home STD testing providers in the US cofounded by Lora Ivanova and Ursula Hessenflow. You can order the STD test online and collect your sample without visiting the lab like other similar service providers.
Often people do not feel comfortable visiting a doctor, clinic or lab for an STD test due to various reasons. As such, MyLabBox offers you a fast and convenient option for learning about your STD status at home. They send you a sample kit that you can use to collect urine,  prick of blood, or cheek swab then mail it back.
The sample collection method makes the organization unique from other similar service providers. MyLabBox aims at maintaining your privacy to ensure that your medical information and identity are kept secure. The company also does not accept health insurance as a payment option to safeguard your privacy.
As such, the founders of MyLabBox.com believe that they can provide a platform that makes STD tests as popular as flu shots. The service provider offers you many benefits, and it can go a long way in safeguarding your sexual health.
How Can MyLabBox Be The Best Option For You?
It is undoubtedly true that many people new to each other do not feel comfortable to talk about safe sex openly. The problem is not only common among single people given that even couples face the same predicament.
However, the irony is that in one way or the other, all people who are sexually active engage in sex. Therefore, MyLabBox.com comes as a viable option that can help individuals to learn about their sexual health conveniently.
The stigma that comes with testing for sexually transmitted diseases is the most significant barrier that affects many people. Some people would instead not go for testing, and this is true for many women. Many females grow up believing that it is shameful to have multiple sexual partners.
The only way individuals can learn about their STI status is through clinical testing. With the new testing service by MyLabBox, it is now possible to test yourself at home. The founders of the testing service wish to popularize it so that many people can voluntarily order STD testing kits online.
MyLabBox is currently the only at-home testing service that specifically focuses on sexual health. Other competitors also screen for a variety of other health conditions on top of STDs. Sexual wellness is the core business of MyLabBox, and it offers its kits through its official website.
Clients can also order MyLabBox test kits from Amazon, Walmart, as well as Target. When you order a test kit, it arrives at you in an unmarked package. The testing kits for common STDs like Chlamydia, HIV or genital herpes as well as gonorrhea cost $79.
Treatment Options
However, a combination of tests attracts a higher price. The test kit consists of a urine or blood sample or a genital swab that you mail to the company after collecting the sample. You should then expect your results between one and five days. An STD counselor calls you to discuss your treatment options if you test positive.
You can also get a medication prescription that you can pick the same day if you test positive. According to the founders of MyLabBox, they aim to reach a solution that results in treatment. They also seek to make the whole process convenient so that the clients can freely participate in the comfort of their homes.
Ivanova believes that doing something good for the people is the measure of self-worth. She also anticipates seeing her initiative helping people to improve their sexual health. There is a growing need for her services in the US. For instances, cases of syphilis are increasing in the US, and they nearly doubled from 2013 to 2017. STD symptoms are not always present so people may not realize they are spreading the disease.
On the other hand, the Centers for Disease Control and Prevention reports that Chlamydia cases remain high. Cases of gonorrhea also increased by 67 % by the end of 2017 but what is more worrying is that many Americans still avoid getting tested.
Ivanova's more difficult task is about making the at-home STD test as affordable and comfortable like a flu shot. The issue of funding also comes into play as the founders of the service are considering expanding their offerings to include a screening of cervical cancer.
The worrying trend is that of the more than 79 million Americans with the HPV virus, other strains can resolve on their own. However, some strains can cause cancer hence early detection is vital. There are also other factors that the founders of MylabBox should consider to make their at-home testing service more popular among many people.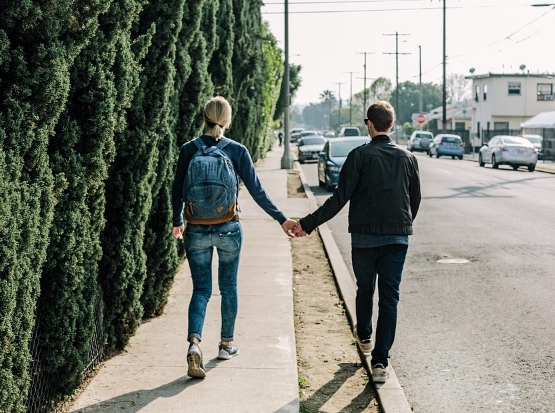 Challenges With At-Home Testing Options
At-home testing service has its shortfalls. For instance, faster treatment of people with at-home testing can be challenging especially in the case of HPV. There are about 30 different types of HPV, and they affect the patients differently.
Some types of HPV cause warts while others can herald the possibility of cervical cancer. Any woman over 30 who tests positive should visit a doctor. Many people need more information about the implications of testing positive for an STD.
The MyLabBox kits are expensive and beyond the reach of people who belong to lower socioeconomic status groups. Unfortunately, these are the same people with the highest burden of sexually transmitted diseases. On the other hand, individuals who rely on insurance for their medical care can also fail to access the service.
Apart from these shortcomings, the truth is that sexually transmitted infections can affect anyone regardless of socioeconomic status. It is essential to focus on solutions that can be embraced by the masses. MyLabBox aims to conscientize everyone that STIs do not discriminate against race color or socioeconomic status.
MyLabBox, therefore, is committed to offering more comprehensive and easy-to-use testing options that are also affordable. It seems other players within the same industry are beginning to realize the significance of making their services more comprehensive.
References:
https://www.ozy.com/rising-stars/can-she-make-her-79-home-std-test-as-common-as-a-flu-shot/90909
MyLabBox Founders Trying To Make STD Tests As Popular as Flu Shots