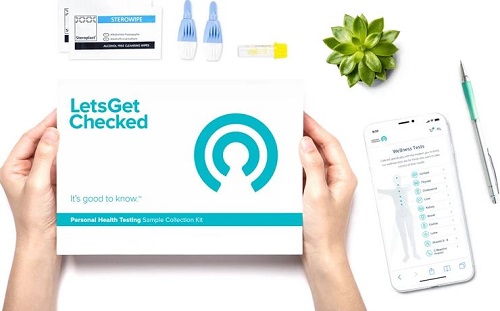 An increasing number of people are opting for direct-to-consumer health services over more traditional, and usually more expensive, alternatives.
You no longer have to go to the doctor's office for things like STD testing and DNA testing. You can access a wide range of health service online easily, with more privacy and more affordable.
One of the companies making big waves in this sector is LetsGetChecked, a New York-based startup specializing in direct to consumer health testing.
LetsGetChecked recently raised $30 million in investor funding led by Leerink Transformation Partners.
According to the company's press release, the new funding will be used to expand its operations, to improve their technologies, and grow their logistical and manufacturing capabilities.
---
How LetsGetChecked Works
Like MyLabBox, another major direct-to-consumer healthcare testing service, LetsGetChecked provides at-home testing services.
You don't have to go to the doctor's office or even the lab to get tested.
The first step is to order a test from their official website.
They have four categories of tests.
Sexual Health: This category covers all common STDs. They have different packages including a complete 10-test kit, a standard 5-test kit, a basic 3-test (Chlamydia, Gonorrhea & Trichomoniasis) kit, a combined gonorrhea and chlamydia test and more.
Women's Health: This category includes fertility tests, hormonal tests, HPV testing, and a variety of wellness tests for iron, kidney, cortisol, colon cancer, diabetes, celiac, and others.
Men's Health: Here, you can order a male hormone test, a PSA test to detect prostate cancer and a variety of wellness tests for vitamins, thyroid, liver, kidney, and others.
Wellness: If you are worried about your general health, you can order one of the 14 wellness tests. They include tests for iron, vitamins, Lyme disease, diabetes, thyroid, and folate.
Once you order a test, the company will send a sampling kit to your address.
The kit contains everything you need to take a testing sample. The kind of sample required depends on the type of test.
With some tests, you take a finger prick and collect a couple of drops of blood. With others, you'll need to provide a urine sample.
You'll receive detailed sample collection guidelines in the kit.

The kit comes with a prepaid shipping label. Package the sample as directed and send it to the address provided, which is a certified lab.
The sample is tested, and then a medical professional will call you to give you your results and answer any questions you might have.
You can also access your results in your secure online account.
Throughout the entire process, LetsGetChecked maintains your anonymity and privacy. The test identifies you by a unique barcode rather than your name.
So there's no chance that someone will find out you are taking an STD test.
---
Getting More Out Of Your Results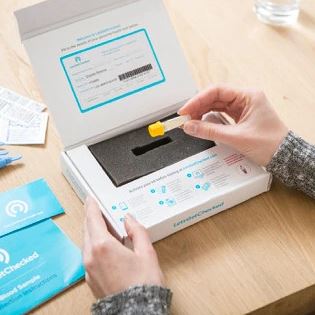 LetsGetChecked allows you to do much more with your results than just read them. You can use them to improve your health and fitness by linking your wearable devices, including Apple Watch, Fitbit, and Garmin.
This gives you real-time insight into your fitness, cardiovascular health, and other areas of your health.
So far, LetsGetChecked is the online health testing service we've seen that provides this service. The best part is that you don't have to pay extra for it.
---
Retail Partners


If you buy your preferred test at a store, LetsGetChecked will work with CVS and Walmart to provide you easy access to their tests at a store near you.
Use this pharmacy locator to find a CVS near you that carries one of LetsGetChecked's health tests.
If you buy from Walmart or CVS, the testing process is the same.
You take the kit home and collect a sample as per the instructions provided. The secure the sample and mail it to the lab.
You'll be notified when your sample arrives at the lab. After that, it takes about two days for your results to be ready.
---
Wide Range of Options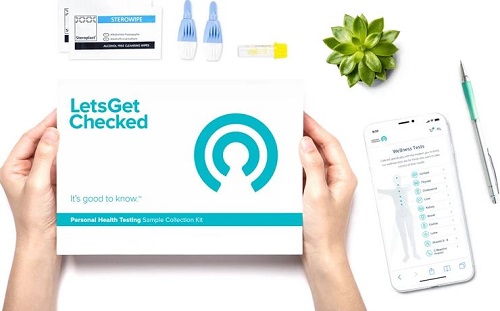 These days, you have many options if you don't feel like going to the doctor for an STD or any other routine health test.
LetsGetChecked is just one of numerous online services offering confidential, convenient, and affordable at-home testing services.
However, you should always consult your doctor if the test shows anything you should be concerned about.
The doctor will likely recommend a confirmatory test before deciding how to proceed.
---
At-Home Medical Test Startup LetsGetChecked Receives $30m in Funding