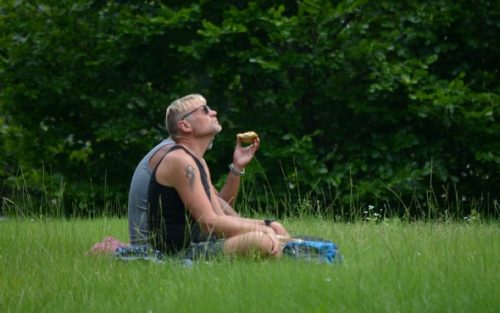 Unlike what most people think, sexually transmitted disease (STD) testing is not included in your annual wellness visit from your family physician. However, it is good to go for STD screening before engaging in sex with a new partner. Almost all cases of STDs are usually a direct result of sexual activity, so testing is right for you to prevent any infection.
Many people do not know whether they have STD or not. These are the same people who risk infecting others or getting infected with the disease. There are different types of STDs, and some of these do not show any symptom. Without any sign of infection, it becomes difficult to know if you are infected or not.
Some people have symptoms but are not sure about the exact STD they have. These people risk getting the wrong treatment. The only sure way to identify different types of STDs is to go for testing. However, it seems that many people are not at liberty to openly discuss their status with others.
Why Do People Feel Embarrassed To Talk to Their Doctors About STD?
For various reasons, people feel embarrassed to ask for STD testing from their doctors. Sexually transmitted diseases are in some cases associated with elements like promiscuity and bad behavior. As a result, some individuals are afraid of stigmatization, so they prefer silence instead of sharing their details about sexual health with others.
Some people also feel embarrassed even to talk to their doctors about sexual health matters. STDs are common conditions that can affect anyone, and many doctors are aware of this reality. Therefore, you do not necessarily need to feel embarrassed if you want to ask your doctor for STD testing. There are different measures you can take to gain confidence when you want to go for testing.
Things You Should Know First
When you decide to go for STD screening, you need to ask for a specific test from your doctor. There are different types of STDs, and you should have some knowledge about them unless you want a comprehensive test. All the same, you need to discuss with your doctor if it is necessary to have such kind of analysis.
For example, Gonorrhea and Chlamydia are common bacterial and fungal STDs whose tests are performed using swab or urine tests. The tests are easy, and they are appropriate for the majority of people who are sexually active.
Syphilis testing, on the other hand, is recommended for all women who are pregnant as well as high-risk groups. Screening involves a blood test that you should consent to when you go for testing. In the same vein, HIV and Herpes screening also include blood tests. There are various measures you need to take into consideration when you visit your doctor.

Talking to Your Doctor
When you want to go for STD testing, you can either visit private doctors or STD Clinics as well as Planned Parenthood Centers. It is recommended that you should visit public institutions since they have doctors who are better informed about the significance of STD testing. Private Doctors may not perform any test though you get the impression they did after a visit to them.
The other important thing you should remember when you go for STD testing is that doctors are also humane like anyone. Their job is to save lives, and they are committed to fulfilling their professional goals. Therefore, when you approach a doctor, you should know that you are dealing with a human being who also has feelings.
Once you develop the feeling that you are dealing with a human being, you gain confidence to approach him. You need to be open when you are talking to your doctors and show him that you need help. The issues of STDs are quite complicated hence the need to convince your doctor that you desire the test.
If you are going for screening after a risky encounter, it is essential to let your doctor know about that. A doctor cannot guess some of the things especially private information about your sexual life. When you seek help from a doctor, you also need to assist him with correct information. He can be in a position to diagnose the disease correctly and prescribe the right treatment for your condition.
The doctor knows if there is any other testing option that can help to detect new infections. It is vital that you provide the doctor with accurate details so that he can be able to give you the correct treatment. Some STDs require the use of background information about your sexual partners. In some cases, the doctor may ask you to bring your partner to solve the problem in both of you.
The other aspect that you should take into consideration is to speak up when you meet your doctor. You should feel free to ask any question especially about the screening tests performed. The health is yours, so you need to be in control and demand answers where you do not understand something. You can also ask for additional tests should you feel they are necessary.
When you want to request for STD test from your doctor, try to be specific as much as possible. If you have been practicing safe sex and want yearly tests for peace of mind, say it precisely to your doctor.  Are you about to start a new sex life, ask your doctor to test you for bacterial STDs, herpes as well as HIV?
A doctor is a professional person so there is no way he can ridicule you over your sexual behavior. He is specifically in office to assist patients with similar problems to yours. However, to have a fruitful relationship with your doctor, it is vital that you also cooperate with him.
How About if He Says No?
In some instances, your doctor may say no and is unwilling to screen you for an STD. For some reason, the doctor may think that it is not necessary to conduct a test. It such a scenario, politely explain why you feel screening is essential since it will be a matter to do with your health.
If you feel that he is not willing to cooperate and assist you, then you can find another doctor. There are many doctors out there who are eager to help so try to get another physician who can offer the service you want.
Buy The Best STD Testing Online
Alternatively, if you want to get tested but you do not want to see a doctor or go to the hospital,  or you could get an anonymous STD test. There are various STD tests that you can buy online, and there are also many advantages to choosing this method.
The CDC recommends that all people who are sexually active, gays, drug users and teenagers among others should go for regular STD screening. The people who belong to these categories have a higher risk of STD infection. Online tests are ideal for these people since they tend to shun traditional clinic screening for fear of stigmatization.

Source:  ABC7 News Bay Area
The test is confidential, and your privacy is completely secure since you do not divulge any information about yourself. The other issue is that the service is convenient since you can go for testing anytime. The aspect of the place is not a problem since you can also get testing from any location.
The test gives you peace of mind as a result of its high degree of confidentiality. Once you make payment for the test, you get a code that you can use for testing at your nearest lab. You do not provide any personal information to the healthcare providers. The service providers will not divulge your results to any third party since they do not have your personal information.
You can also perform the STD test without interacting with anyone. When you want home testing, you will receive a test kit that you will use to collect blood, urine or swab/saliva sample. All tests are conducted in a professional lab like any other hospital test. The only difference is that there is no physical contact between you and the physician.
The lab results are accurate since they are performed in certified labs like other clinical tests. The additional advantage of online STD screening is that it is affordable. It costs between $30 and $100, and it is cheaper compared to traditional clinic testing.
You get the results from a secure online account, so there are no fears of confidential information leaking. Results usually take about 24 hours depending on the kind of test ordered. In some cases, the results can take up to seven business days.
If you test positive, you can request to talk to the doctor over the phone so that he can give you a prescription. Speaking to the doctor for more details about the test does not attract any charge. You can also ask the doctor some questions related to your condition.
How to Ask Your Doctor for STD Testing Without Feeling Embarrassed