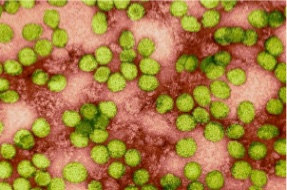 Types of Hepatitis C Tests Available Today
Hepatitis C is diagnosed by testing a blood sample for traces of the virus and viral antibodies.
Today, there are three types of tests available for Hepatitis that do not require a visit to a doctor's office. Each carries its own set of pros, cons and cost. All are less expensive than tests prescribed during a doctor's visit, however.
Reading this on a mobile phone?
Take our 60-second quiz to find the right Hepatitis C test for your needs and budget:

mobile-friendly
100% anonymous
no strings attached
we don't want your email 😉

The rest of this page explains the major differences, pros and cons of each method – and shows you where you can find them.
All the best on your test!
---
1. At-Home Hepatitis C Test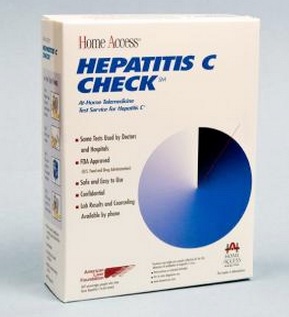 An at-home STD test is an inexpensive way to test for Hepatitis C. Results often available in 15 minutes.
Unfortunately, at-home tests for Hepatitis B are often less accurate than a test performed by a local clinic or an online STD test service.
If you test positive using an at-home HBV test, you should purchase a secondary lab test to confirm the result.
The following online merchants sell at-home tests for Hepatitis C:
---
2. Online STD Test
Want to maintain your privacy AND get super-accurate results? 
Then purchase an online STD test.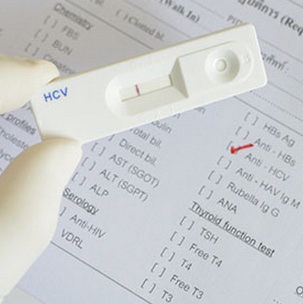 Online Hepatitis C Tests typically cost between $50 and $300.
Where To Buy an Online STD Test
The largest provider of online lab tests in the US is STDCheck.com:

With over 4,000 locations, STDCheck is one of the most popular online STD test providers in the US.
Shop Now & Save $10
---
3. Free STD Test Clinic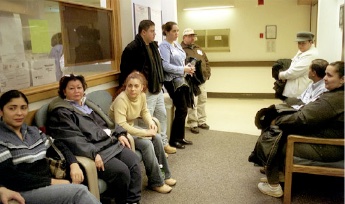 Chances are, there's a Free STD test clinic near you, and all will test you for Hepatitis C.

---
What Is Hepatitis C?
Hepatitis C is a liver disease caused by infection with the Hepatitis C virus (HCV).
Unlike Hepatitis B, there is no vaccine for Hepatitis C.
Symptoms can range in severity from a mild illness lasting a few weeks to a serious, lifelong illness.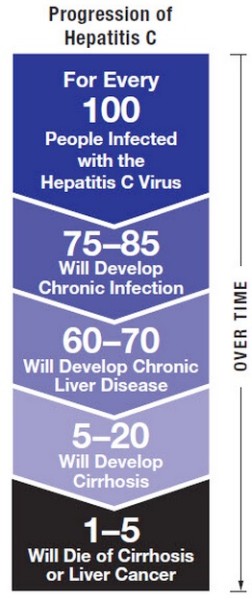 Hepatitis C can be either acute or chronic.
Acute Hepatitis C is a short-term illness that occurs during the first 6 months after exposure to the HCV virus. For most people, acute infection leads to chronic infection.
Chronic Hepatitis C is a serious disease than can result in long-term health problems, or even death.
---
How Is Hepatitis C Transmitted?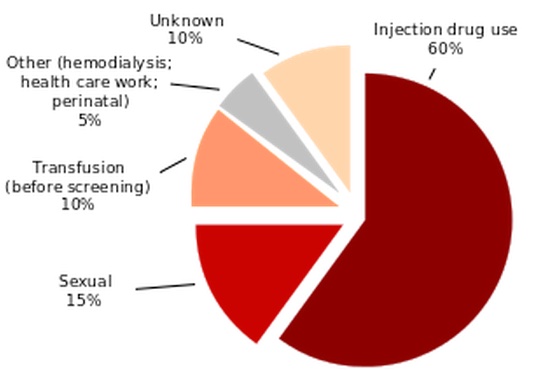 HCV is usually spread when the blood of an infected person passes into the bloodstream of another. Most people become infected by sharing needles when using drugs. A smaller number are infected during sexual activity, especially rough vaginal or anal sex.
Hepatitis C is not spread by sharing forks and knives, breast feeding a child, hugging or kissing, coughing, holding hands or sneezing.
According to the CDC, about 20,000 new cases of HCV infection are reported in the United States each year. However, more than three million Americans are carriers of the virus.
---
Risk Factors
People who have any of the following risk factors or engage in these behaviors should be regularly tested for Hepatitis C:
intravenous drug users
multiple sex partners
already have a sexually transmitted disease
engage in rough sex
infected with HIV
unprotected sex with a person who may have had Hepatitis C
---
Symptoms of Hepatitis C
Hepatitis C can be difficult to diagnose without an STD test because an infected person may not develop noticeable symptoms during the acute stage.
Common Symptoms of a Hepatitis C Infection
darkened urine
abdominal pain
jaundice
light-colored feces
fever
fatigue that lasts for weeks or longer
loss of appetite
nausea and vomiting
---
Serious Health Risks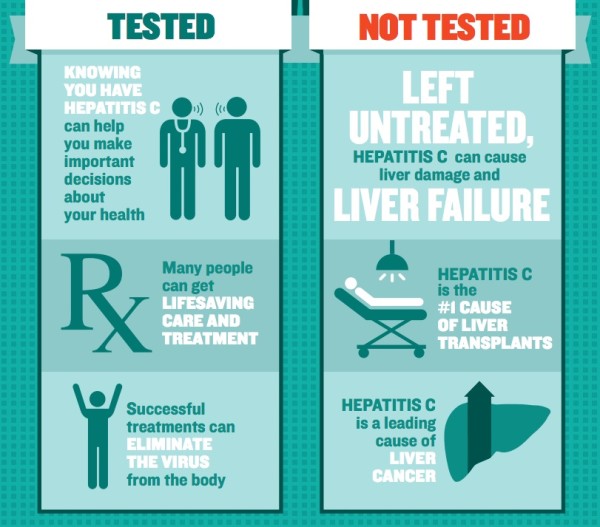 The following serious health issues can occur if Hepatitis C reaches the chronic stage:
scarring of the liver
liver cancer
liver failure
death.
---
Learn More