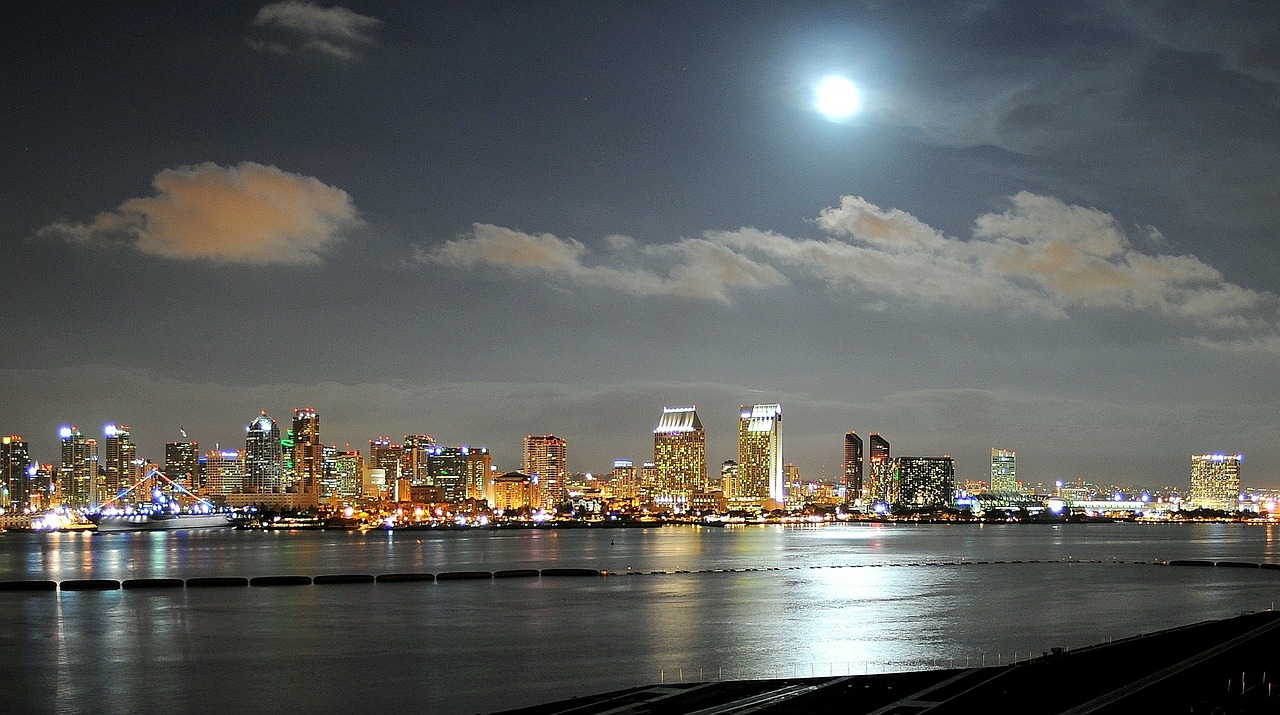 According to the San Diego county government, cases of new STD infections have risen sharply in recent years.
2017 was the third consecutive year to see an increase in STD cases.
The biggest increases were in Chlamydia, Gonorrhea and Syphilis with most of the infections occurring in gay and bisexual men as well as men of color.
County health officials are encouraging people to get regular STD tests.
If you are one of those people who assume they are super healthy and don't need a test, go get one even if you don't have any symptoms.
STD testing in San Diego is easy and cheap. Sometimes you can even get it for free.
In addition to San Diego county government STD clinics, there are several other health centers that provide affordable STD testing in San Diego.
County Government Clinics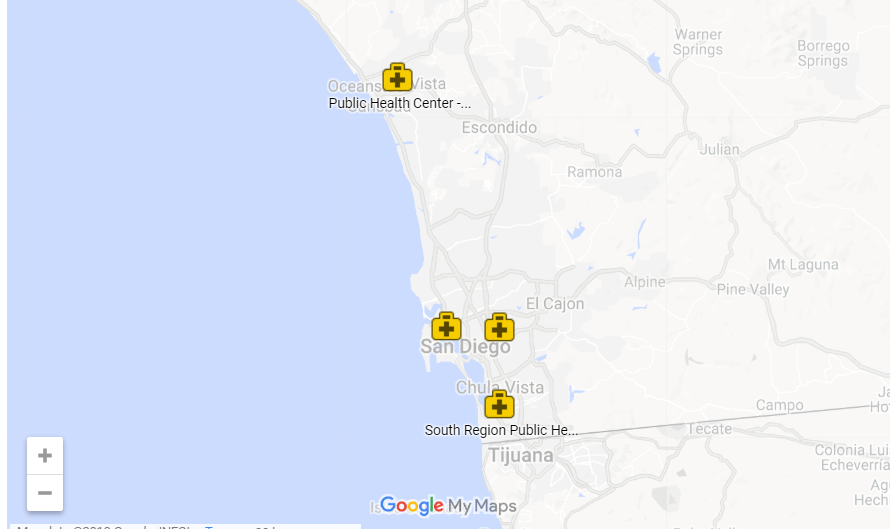 All county government clinics charge a flat fee of $40 to test for the most common STDs (except HPV). But HIV testing is free.
This fee includes any recommended vaccinations (including those for HPV) as well as follow-up visits.
The fee may be waived if you cannot afford to pay it. None of the clinics accept insurance.
Rosecrans STD Clinic
Location: 3851 Rosecrans St. Suite SSan Diego, 92110
Hours: 7.00am-9.30am on Mondays, Tuesdays and Fridays. 10.00am to 12.30pm on Wednesdays and 9.30am to 11.00am on Thursdays.
Appointment needed: Yes. Call (619) 692-8300 during the above working hours.
This is the main county government STD testing clinic. Call the number above to schedule an appointment.
Walk-ins are welcome but only during the morning. No more walk-ins will be accepted after the clinic reaches capacity.
Note that you don't need to make an appointment if you are just coming for a HIV test or a follow-up visit.
North Coastal Public Health Center
Location: 3609 Ocean Ranch Blvd. #104Oceanside, 92056
Hours: 12.30pm to 7.30pm on Wednesdays only.
Appointment needed: No. For inquiries call (760) 967-4401.
This is one of the three county government walk-in clinics. They don't accept appointments. Just walk in and register.
Central Region Public Health Center
Location: 5202 University AvenueSan Diego, 92105
Hours: 1.00pm to 7.30pm on Tuesdays and 10.00am to 4.00pm on Fridays.
Appointment needed: No. For inquiries call (619) 229-5400
Also a walk-in clinic. But no more walk-ins will be accepted once the clinic reaches capacity. So go early (based on opening hours) to get served on time.
South Region Public Health Center
Location: 690 Oxford StreetChula Vista, 91911
Hours: 12.00pm to 6.00pm on Thursdays only.
Appointment needed: No. For inquiries call (619) 409-3110
This is also a walk-in clinic. All you need to do is show up on time and register at the reception.
Don't Think, Know Program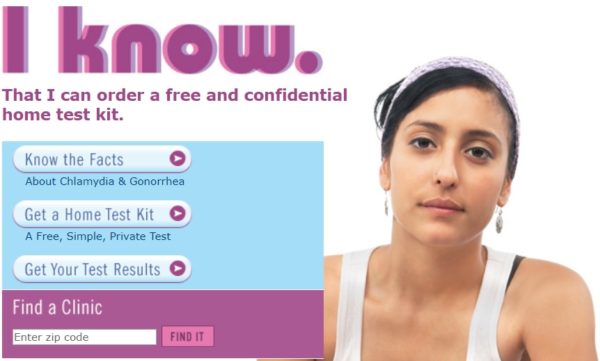 This is a program ran by the county government with an aim to increase STD testing in San Diego.
Currently, the program offers free chlamydia and gonorrhea home tests for women 25 years and younger.
Visit sandiego.dontthinkknow.org to request your free home test kit.
You'll be asked to take a sample (vaginal swab) and mail it back using a pre-paid envelop. You'll get your results in a week's time online or via phone.
Other Clinics
Family Health Centers of San Diego
These clinics provide affordable testing for HIV, hepatitis and other common STDs. Fees can be waived if you cannot pay.
They accept Medi-Cal as well as uninsured patients. Visit their website to find a Family Health Center clinic near you.
San Diego LGBT Community Center
This is a health center in San Diego that caters exclusively to members of the LGBT community.
Services include HIV & STD testing, counseling, workshops and family educational programs.
Visit this page to see their locations and contact info for each center.
These are not the only clinics that offer STD testing in San Diego. Chances are that the clinic or hospital you often go to also offers a range of affordable STD tests.
Getting an Online Test
The main advantage with the above clinics and testing centers is that you pay very little or nothing for tests.
The main downside is that you sacrifice anonymity.
They can also be inconvenient if you have a busy schedule. You have to drive to the clinic and probably wait in line.
If you want total privacy and are willing to pay a bit more, an online lab test is the best option.
See our reviews of the best confidential home and online STD tests.
Where to Get Affordable (or Free) STD Testing in San Diego