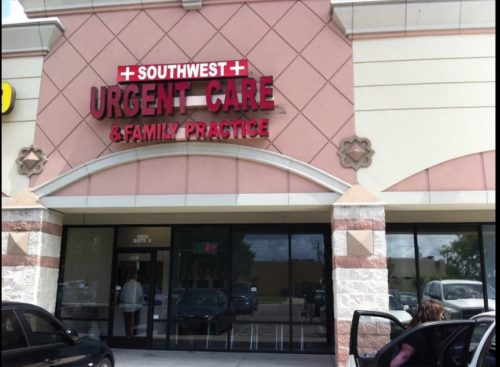 Online STD testing services and sexual health clinics have multiple payment options you can use to pay for an STD test.  You can pay via credit/debit card, PayPal or money order. Some like STDCheck even accept cryptocurrency such as Bitcoin.
Most will also let you pay with a Health Savings Account (HSA) or Flex Spending Account (FSA).  However, insurance is almost always not one of the payment options.
In fact, the only time you might be able to pay for your STD test with insurance is if you get tested at the doctor's office.
Online Confidential STD Tests
Ordering an STD test online has plenty of advantages.  You don't have to see a doctor and explain your entire sexual health history and your confidentiality is guaranteed.
On the downside, almost all online STD test providers don't accept insurance.
This is usually because of privacy issues.  If they accepted insurance, they'd have to report the STD test to your insurer and the test would be part of your permanent medical record.
So the only options you have are major credit and debit cards. Various services also let you pay with Bitcoin, money order or FSA/HSA card.  The only online STD test provider that had an insurance option was STD Test Express who are currently not accepting any new patients.
At-Home STD Test Kits
If you prefer one of those rapid test kits you can use conveniently and privately at home, you'll have to buy it from an online store like any other product.
You can only pay for it using the store's allowed payment options for which insurance is most definitely not included.
STD Testing Clinics
Most STD testing clinics are run either by the local government or nonprofit organizations such as Planned Parenthood.  So you'll find that most of them charge a very reasonable amount for STD tests and in some cases can waive the costs altogether if you cannot afford to pay.  Most of them do not accept health insurance.
However, this varies from state to state.  In California for instance, if you are enrolled in Medi-Cal (their version of Medicare) your insurance can pay for certain STD tests.
In some states, you can also pay for STD tests via Medicaid or via the Affordable Care Act.
The best thing is to call the clinic before you go and ask whether they accept insurance. You should also check with your own insurance company to find out whether they cover STD screening and testing.
Doctor's Office
If you want to use insurance to pay for an STD test, your best bet is the doctor's office.  But check with your insurance company first. Most health insurance policies specify STD testing, not STD screening.

What's the difference?
STD testing is when the doctor tests for specific infections after you've already shown some symptoms. Most insurance packages will pay for this though you may have to pay some out of pocket costs.
STD screening, on the other hand, is preventive. It's done when you are not showing any symptoms but just want to be sure you don't have any STD.  Many private insurers do not cover preventive STD screening.
However, if you are enrolled in the Affordable Care Act, preventive STD screening is covered without any copay.
It covers screening for HIV, hepatitis B, hepatitis C, and syphilis. You can also get vaccinations for Hepatitis A & B, Herpes Zoster and HPV as long as you are within the recommended vaccination age range.
Does Using Insurance Affect Confidentiality?
According to a study, many people still prefer going to free/cheap STD testing clinics even though there is easier access to insurance policies that cover STD tests at a doctor's office.
Even those with insurance prefer going to a clinic rather than use their insurance at the doctor's office.
The study found that the main reason for this is the need for privacy.
Most people feel that clinics provide more confidentiality than going to their doctor.
They shy away from using their insurance to pay for tests because they fear the information could end up in the wrong hands such as their employer, spouse or parent.
Those fears are however a bit overhyped.
It's true that the hospital has to tell the insurance company that you took an STD test so that they can process your claim. But that's as far as it goes.
No one, not even your employer or your partner, can access your health records or insurance claims without your explicit written permission. Doing saw would be against the law.
But if you still feel that you don't want anybody, not even your insurer, to know that you took an STD test then your only options are online or at-home STD tests.
Something to note
Using insurance at the doctor's office is not always the most affordable option.
After accounting for administrative costs, the doctor's fees and lab costs, you may find yourself with higher out-of-pocket costs than you would have paid for an online test.
Does Insurance Cover STD Tests? – What You Need to Know